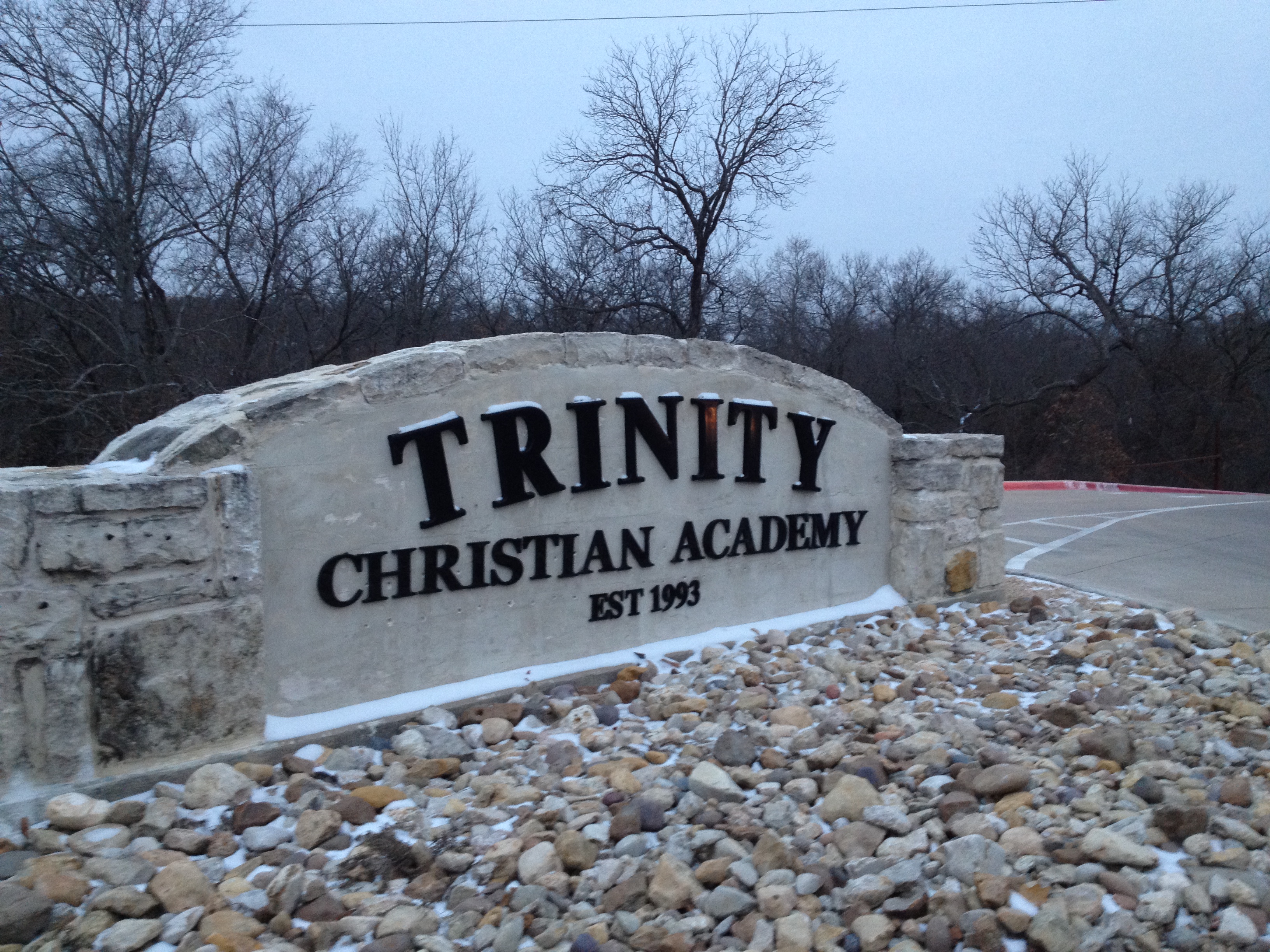 In response to a growing need in the community for a Bible-based, college preparatory Christian school, Trinity Christian Academy opened its doors in 1993 with only 10 elementary students under the leadership of school founder and long-time chief administrator, Dr. Marsha Barber. A school board was established, and Trinity began the process of receiving accreditation through the Association of Christian Schools International (ACSI).
A steadily growing enrollment marked the school's early years as did the addition of first-rate facilities. In the fall of 2000, TCA enrolled its first senior class (of only 4 students!), and on May 24, 2001, two young men and two young ladies were presented with diplomas at the school's first high school commencement ceremony. Those four alumni form the base of a growing body of TCA alumni that now boasts of professionals in a wide variety of fields spread across the country and world.
Growth continued, and in the fall of 2006, the school board announced plans for a new secondary building to accommodate increased enrollment. After four years of hard work, including the school's first capital campaign, construction began on the new secondary building in 2010. On August 26, 2011, middle and high school students walked through the doors of a new secondary building! Later that same school year, Barber Gym was completed in spring 2012. In January of that same semester, Dr. Barber retired and secondary principal Michael Skaggs assumed the role of Head of School.
In June 2014, the TCA school board approved the school's first five-year strategic plan, providing an even stronger foundation for generations of Eagles yet to come.
During the 2015/16 school year, Trinity Christian Academy earned dual reaccreditation through ACSI and the Southern Association of Colleges and Schools Council on Accreditation and School Improvement, making it one of the few private schools in our area to maintain dual accreditation and the only one with this particularly rigorous level of accreditation.
TCA school leadership continues to work tirelessly to provide our students of all ages with an outstanding college-preparatory Christian education. As an institution that bears the name of Christ, the highest standards of programmatic excellence and student discipleship are our goals in all we do.