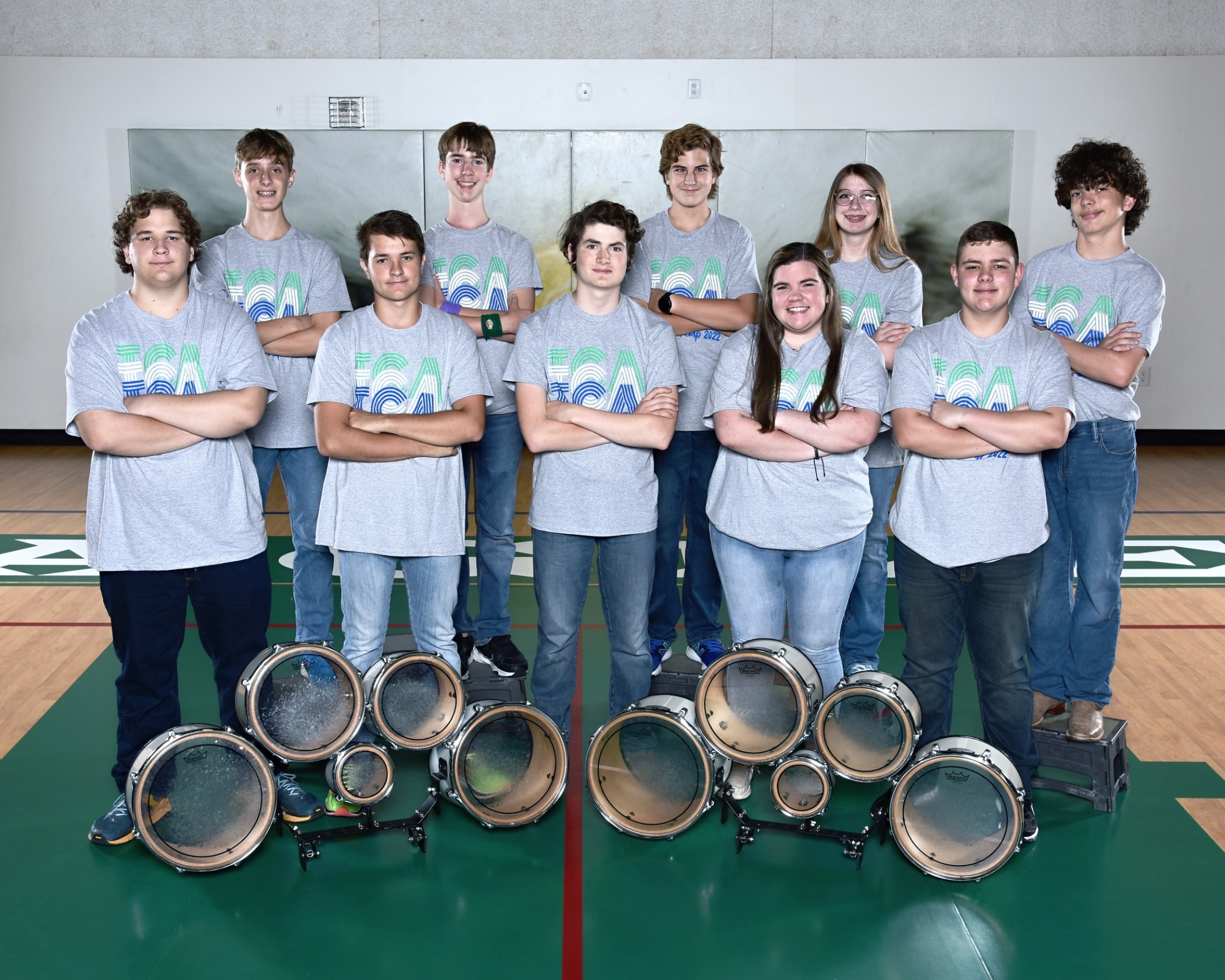 TCA Drumline
Created in 2016
TCA Drumline competes at the TAPPS State Drumline Competition in the Fall and the TAPPS State Solo & Ensemble Competition in the Spring.

TAPPS State Competition Finishes
2017 - 4th Place
2018 - 4th Place; Best Cymbals
2021 - 4th Place
2022 - 2nd place; Best Bass Drums; Best Cymbals

TCA Drumline is an extension of the TCA Percussion Program. They support TCA Athletics as one of the premiere spirit squads in TAPPS.
It currently consists of 4 snares, 2 tenors, 4 basses, and 1 set of Cymbals.