TCA Fall Sports Preview
August 27, 2018
Welcome back to school Eagle Nation!
We are excited about the upcoming challenges and opportunities that await us this year as we move from TAPPS 3A to TAPPS 4A.
As we start the new school year, I wanted to introduce some new coaches you will see on campus.
John Harris is our new head cross country coach and has really prepared our team for this season.
Although Dayton Sheridan is not new to TCA, he is transitioning to our head varsity basketball coach this year. We are looking forward to continuing the success of our Varsity team under his leadership.
Colton Culberhouse is teaching in both the high school and middle school as well as coaching junior high football, girls junior high basketball and high school track.
All of these coaches bring a freshness and energy to our teams that will help us compete in our new classification.
If you have not already done so, please consider being a part of our Booster Club. The Booster Club provides vital financial and volunteer support to the TCA athletic programs. Booster Club funds meet the needs for game day expenses, uniforms, equipment and even provide the "extras" to take our athletic teams to the next level.
You can find more information on each of the TCA Booster Club supporter levels here.
You can now sign up & pay online here.
Plan to come out & support our Fall sports at one of the games or meets below through the month of September.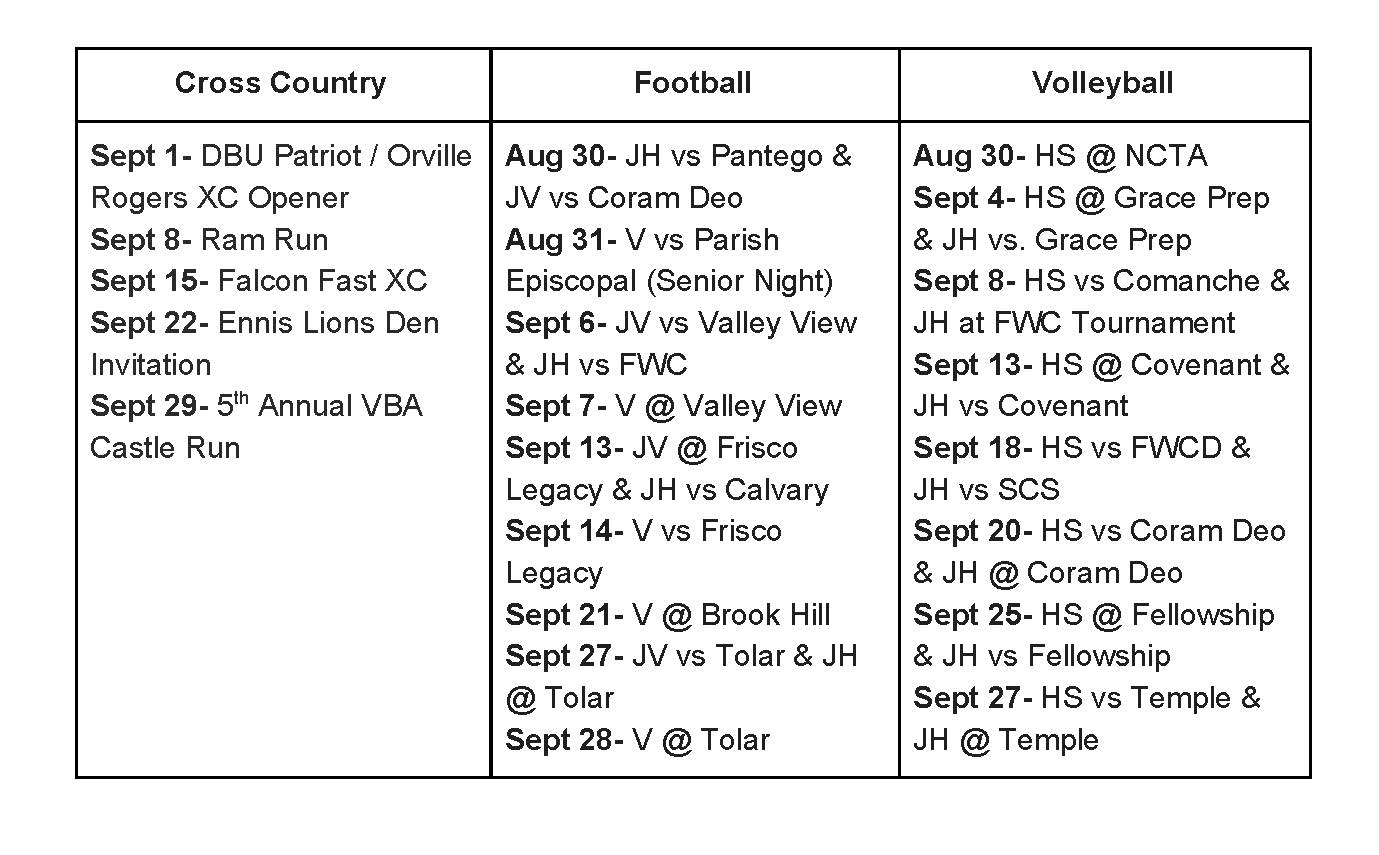 Full schedules can be found here:
Athletics is a gift of from God. God uses these experiences to grow us. Let's have a great year in 2018-2019!
Go Eagles,
Joe Hamstra
TCA Athletic Director