Nick Marcantonio - Galligaskin's Student Athlete of the Week
November 29, 2016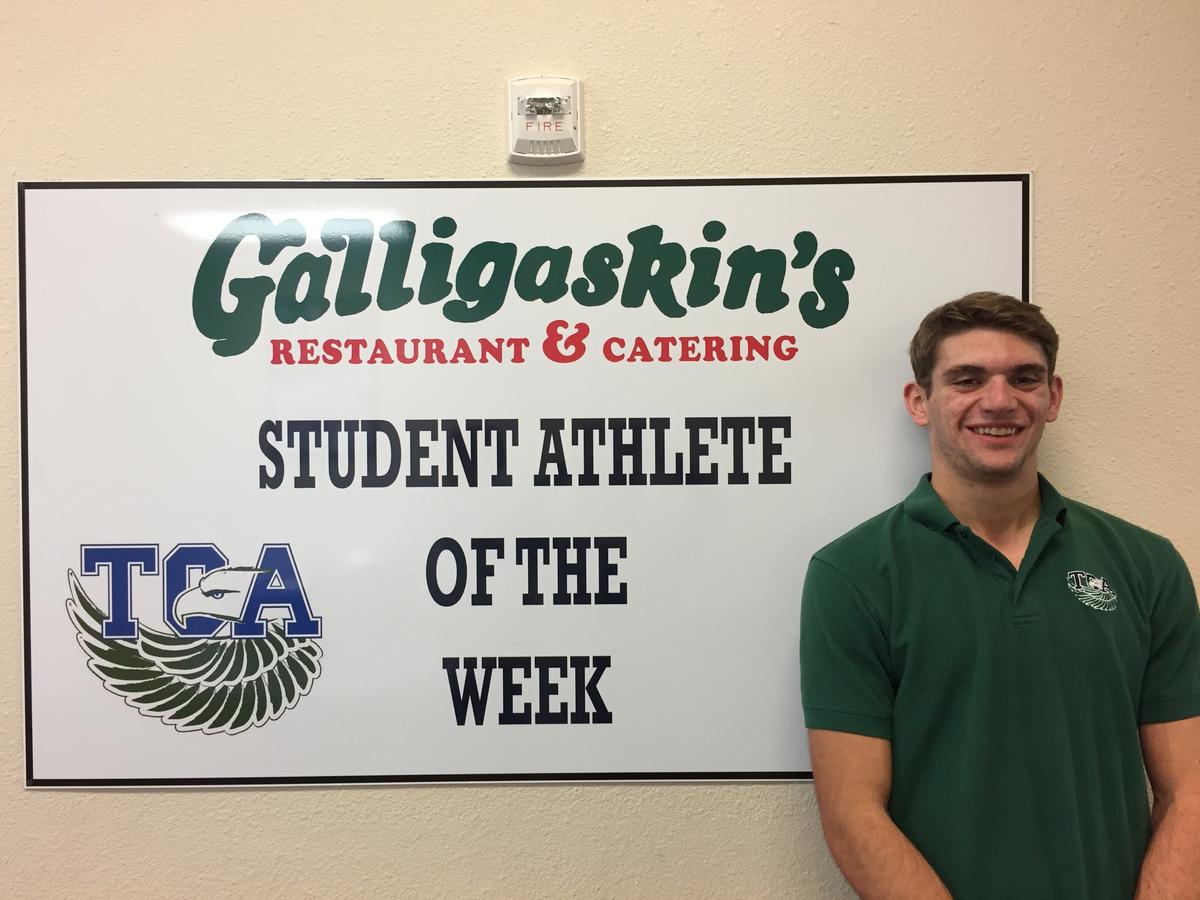 Nick Marcantonio, senior defensive end and offensive lineman, earned our "Galligaskin's Student Athlete of the Week" honor for the week of 11/14.
He earned this honor for his outstanding play in the TAPPS 3A Regional Playoff game. Nick had five tackles from his defensive end position to go along with his two tackles for losses. He constantly pressured the quarterback throughout the game and played a critical role in stopping McKinney Christian Academy in the final drive to preserve the TCA victory.
Congratulations, Nick Marcantonio!