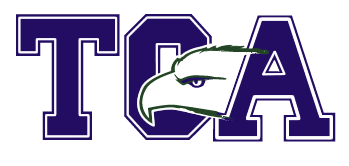 With the most recent announcement from Governor Abbott and TAPPS, I want to update you with the latest guidelines we will be following at this time. All summer camps are canceled. If you have any questions, feel free to contact me.
GO EAGLES!
Coach Hamstra
Summer Strength and Conditioning:
We are excited to announce that we will be partnering with D1 Training Aledo. D1 is nationally known for its professional-level programming and their drive to motivate and inspire athletes to be their best. By utilizing their facility, they will be able to train our athletes as a team and continue to develop the movements and exercises that we value as an explosive athlete. Additionally, everyone who is interested in this amazing opportunity should download the D1 Training App and create a profile for each of your athlete(s).
We strongly encourage our athletes to be a part of this. It is not required. It is our hope that when we are able to get our student-athletes back on campus, we will incorporate skill development/open gyms to supplement the training at D1. If you have any questions, feel free to contact our Athletic Director at hamstra@tcaeagles.org.
Start Date: May 18

Weekly schedule: Monday, Wednesday, and Friday

Times:

HS Girls: 12:30 pm

HS Boys: 1:30 pm

JH Boys/Girls: 2:00pm

Cost: $99/month

Address: 250 Bailey Ranch Road, Aledo 76008
To get started, please fill out the student profile: Download the D1 Training App, Create a profile for the athlete who will be training at D1 Aledo. Fill out all the profile info and sign the online waiver. Please feel free to contact the facility if you have any trouble, or need help getting started.