Trinity Christian Academy has named Brittany Good as the new head varsity volleyball coach
April 12, 2017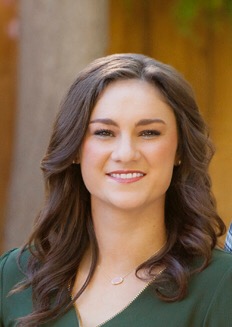 Trinity Christian Academy has named Brittany Good as the new head varsity volleyball coach.
Brittany is entering her seventh year as a volleyball coach and has worked with players from all over Texas and Mississippi. In August, Brittany completed her Masters and a national training certification as she finished up a summer coaching internship at Texas Tech University. There she assisted the Strength and Conditioning Department to train the Volleyball, Men's and Women's Basketball, Baseball, Women's Soccer, and Women's Tennis teams. Before that, she worked as the Assistant Athletic Performance Coach at Belhaven University in Jackson, MS. She was the Head Performance Coach over the University's Volleyball, Baseball, Men's and Women's Basketball, Men's and Women's Tennis, Golf, Football, Men's and Women's Soccer, and Softball teams at different times throughout her career there. Good also has over ten years of experience with Olympic lifting, including three competitively.
While still coaching at Belhaven and working on her Masters, Good coached the Jackson Academy Varsity Volleyball team and assisted with the Junior Varsity. Her Varsity team finished their season as the MAIS State Champions and as the number one ranked team in the state.
Before becoming a coach at Belhaven, Brittany joined their Athletics Department as a Volleyball player for the Blazers. She spent two seasons as a member of the school's volleyball team, finishing her senior year as a captain and as the top offensive player on her team and a top in the conference. She led the team and their conference with over 250 kills in her senior season as a lefty on the RS. Prior to playing at Belhaven, Good played two years at DII, University of Texas of the Permian Basin before suffering shoulder injuries.
In high school, Good was on two Texas State Championship teams, played in the Texas Senior Golden Spread All-Star Tournament, and was a member of the 2008 class recognized by the Texas Panhandle Sports Hall of Fame.
"We are excited to add Coach Good to our head coaching ranks. Her prior experience as a college player and coach will challenge our students' athletic skills and competitiveness. Coach Good will be a great example for our young women to grow spiritually," said Joe Hamstra, TCA Athletic Director.
In addition to coaching varsity volleyball at TCA, Coach Good will work with our students during the athletic periods specifically in the area of athletic development for both junior high and high school athletes as well as coach track.