Audrey Wortham: Galligaskin's Student Athlete of the Week
December 12, 2016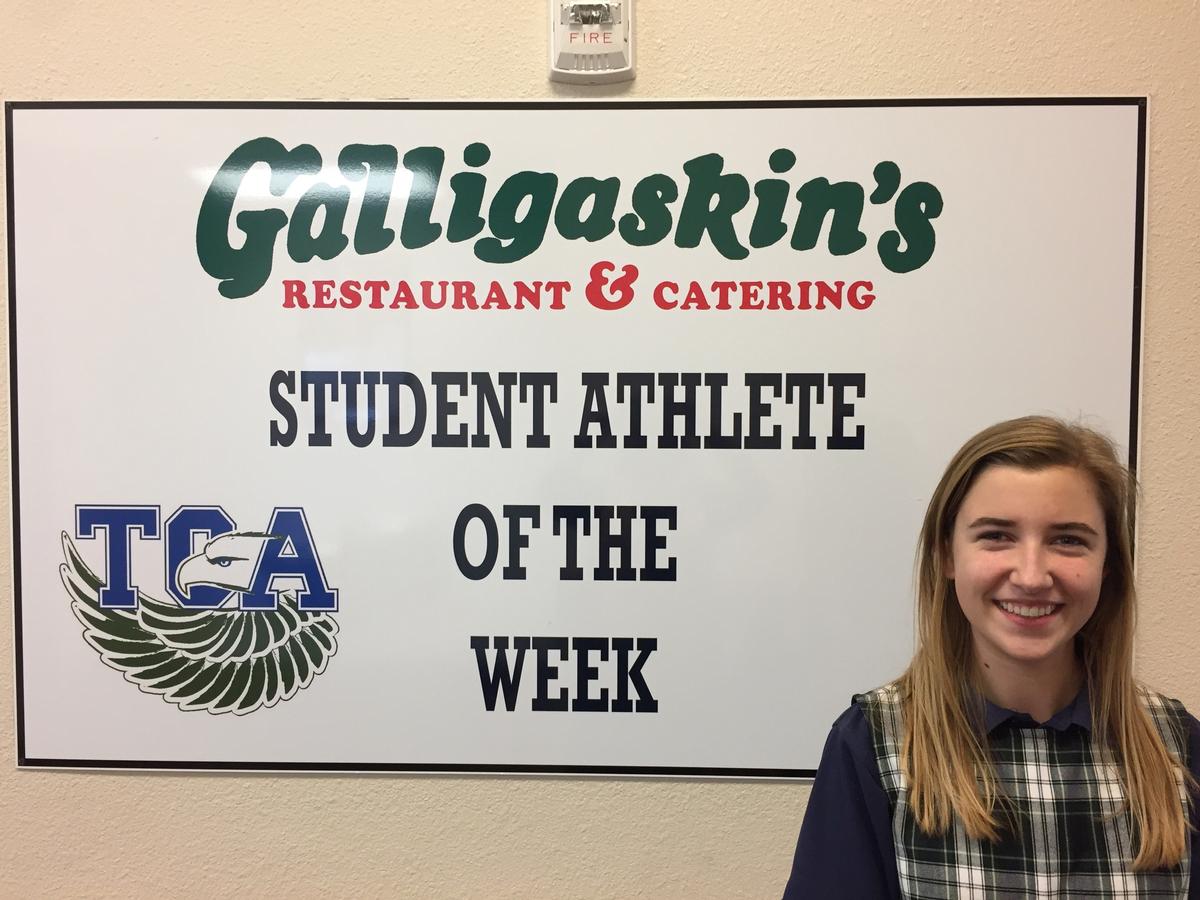 Audrey Wortham, junior cheerleader, earned our "Galligaskin's Student Athlete of the Week" honor for the week of 12/5.
She earned this honor for her outstanding leadership of the Varsity Cheer Squad in their first ever cheer competition. The Varsity Lady Eagles placed 2nd in Division II on Friday at the 2016 TAPPS Cheer Championships. Audrey was also honored as a 1st Team All-State selection.
Congratulations, Audrey Wortham!