Nathan Chesney: Galligaskin's Student Athlete of the Week
November 30, 2016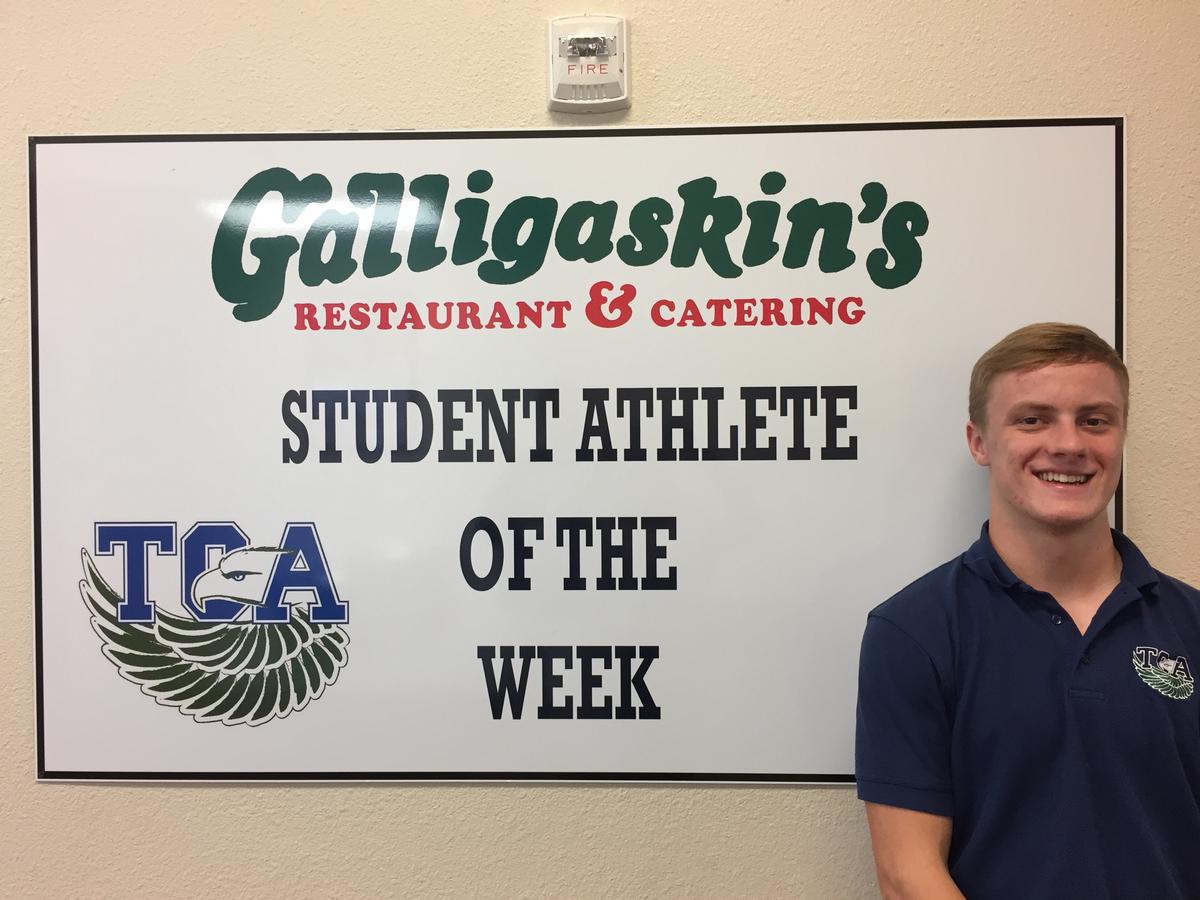 Nathan Chesney, senior running back and defensive back, earned our "Galligaskin's Student Athlete of the Week" honor for the week of 11/21.
He earned this honor for his outstanding play in the TAPPS Division III state semi-final game versus Covenant Christian Academy. He rushed for 59 yards on 12 carries to go along with his 5 receptions for 73 yards. Nathan totaled 3 touchdowns (1 rushing, 2 receiving).
Congratulations, Nathan Chesney!