TCA Eagles Dominate the Regional Championship Game
May 09, 2019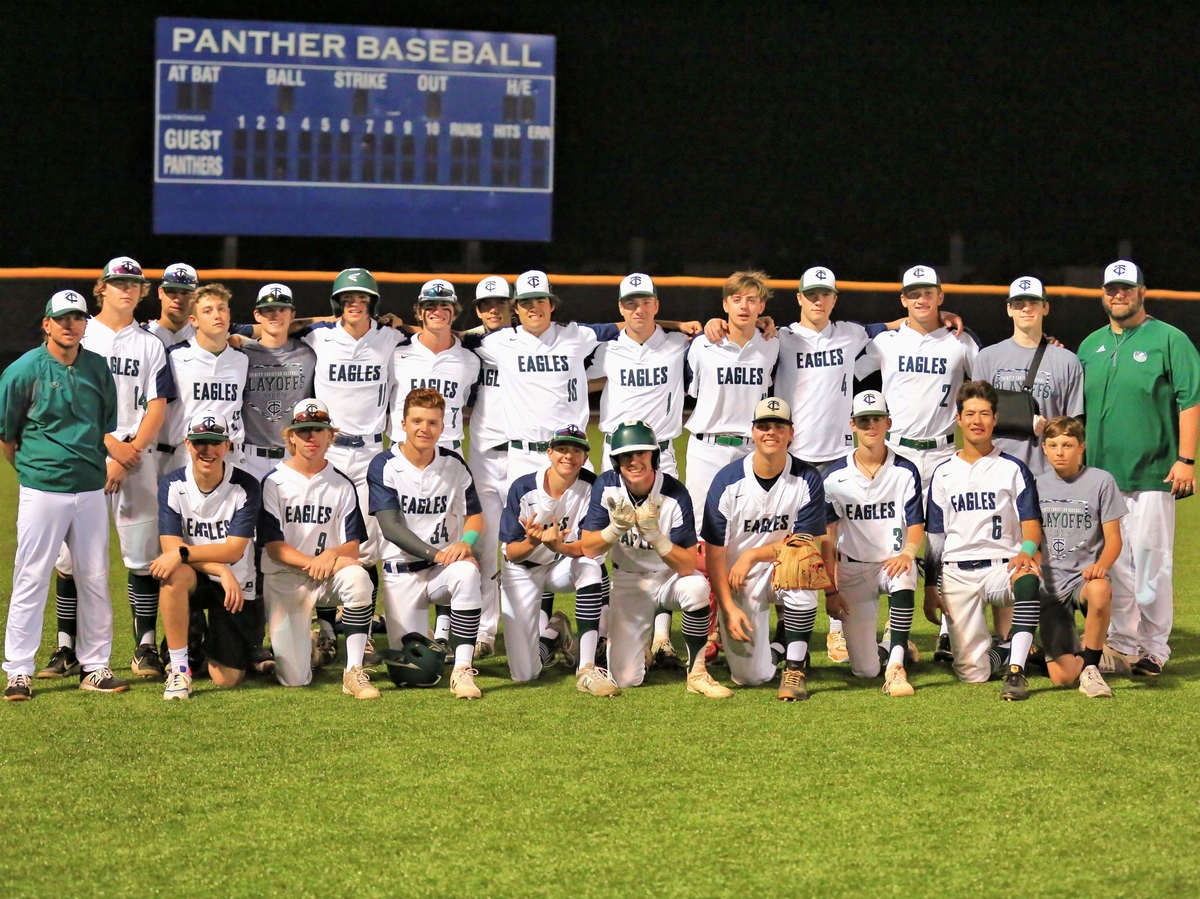 The Trinity Christian Academy Eagles dominated the Regional Championship game last night. The Eagles claimed a victory in the 12-2 win over Pantego Christian Academy to send them to the State Semifinal game next week.
Chance Roberts lasted five and two-thirds innings, allowing only two hits and two runs while striking out nine and walking one. The Eagles got things started in the first inning when Preston Gist's sac fly scored one run, then they put up four more runs in the fourth inning. TCA had 13 hits total. Cody Athey, Carson Wert, Kayden Kelley and Gage Scott each had multiple hits for TCA. Athey led the Eagles with three hits in four at bats. Carson Wert led the Eagles with four stolen bases including the final run scored to end the game which was called on run rule in the bottom of the sixth inning. TCA had seven stolen bases total.
The Eagles advance to the State Semifinal game on Wednesday, 5/15 at 4:30pm. The game will be played at Crosby High School near Houston.
Photo credit: Brett Gist