Galligaskin's Student Athlete of the Week: Cody A.
May 09, 2019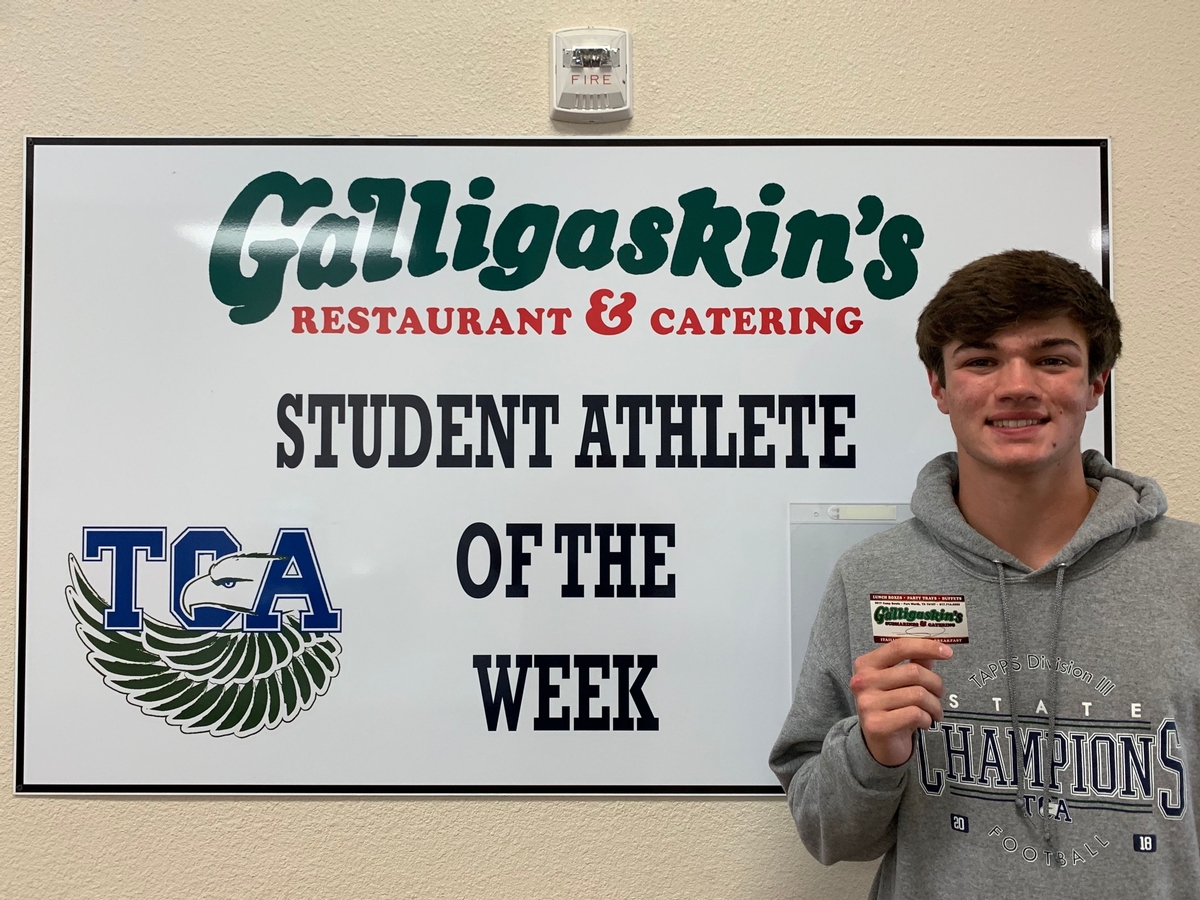 Cody Athey, senior track runner and left fielder, earned our "Galligaskin's Student Athlete of the Week" honor for the week of 4/22.
Cody earned this honor for his performance in track at the Regional Meet and for his play in our district tiebreaker game against Colleyville Covenant Christian. He broke the school record in the triple jump three weeks in a row and had a 3rd place finish in triple jump in addition to a 2nd place finish as part of the 4x100 relay team at the Regional Meet. The triple jump school record Cody set is now 43.475". On the baseball team, he has one of the top 5 batting averages with a .349 and is top 5 in stolen bases with a perfect stealing percentage. Cody has excelled this year on the football field and basketball court as well as on the track and baseball field.
Congratulations, Cody Athey!