Galligaskin's Student Athlete of the Week: Jacob Sherman
March 27, 2019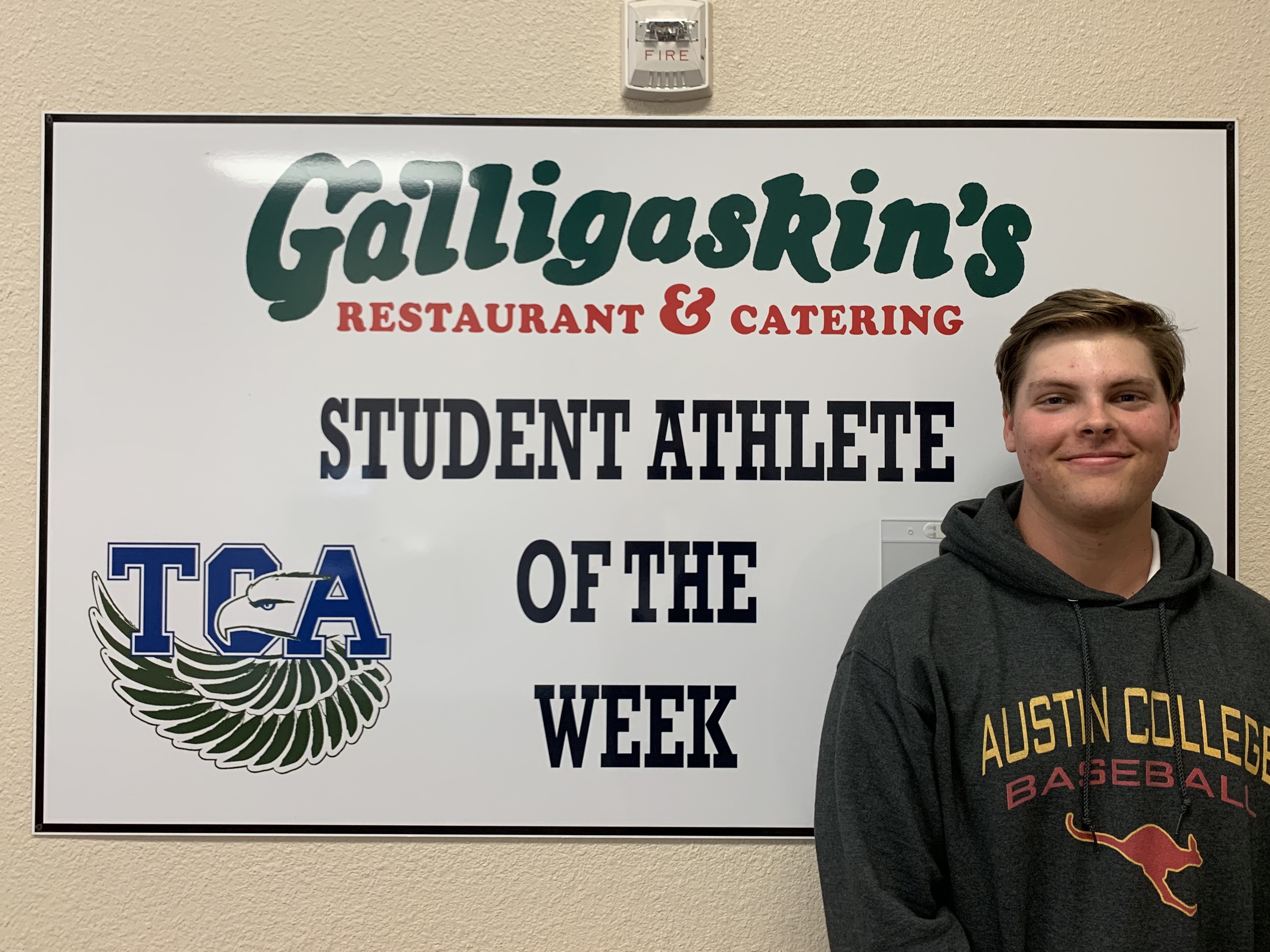 Jacob Sherman, senior pitcher and first baseman, earned our "Galligaskin's Student Athlete of the Week" honor for the week of 3/18.
Jacob earned this honor for his play last week in our district games on Tuesday and Friday versus Fellowship Academy. On Tuesday night, he pitched a no hitter. For the series, Jacob hit .500 with 3 walks and scored 2 runs.
Congratulations, Jacob Sherman!