Galligaskin's Student Athlete of the Week: Luke Carson
January 24, 2019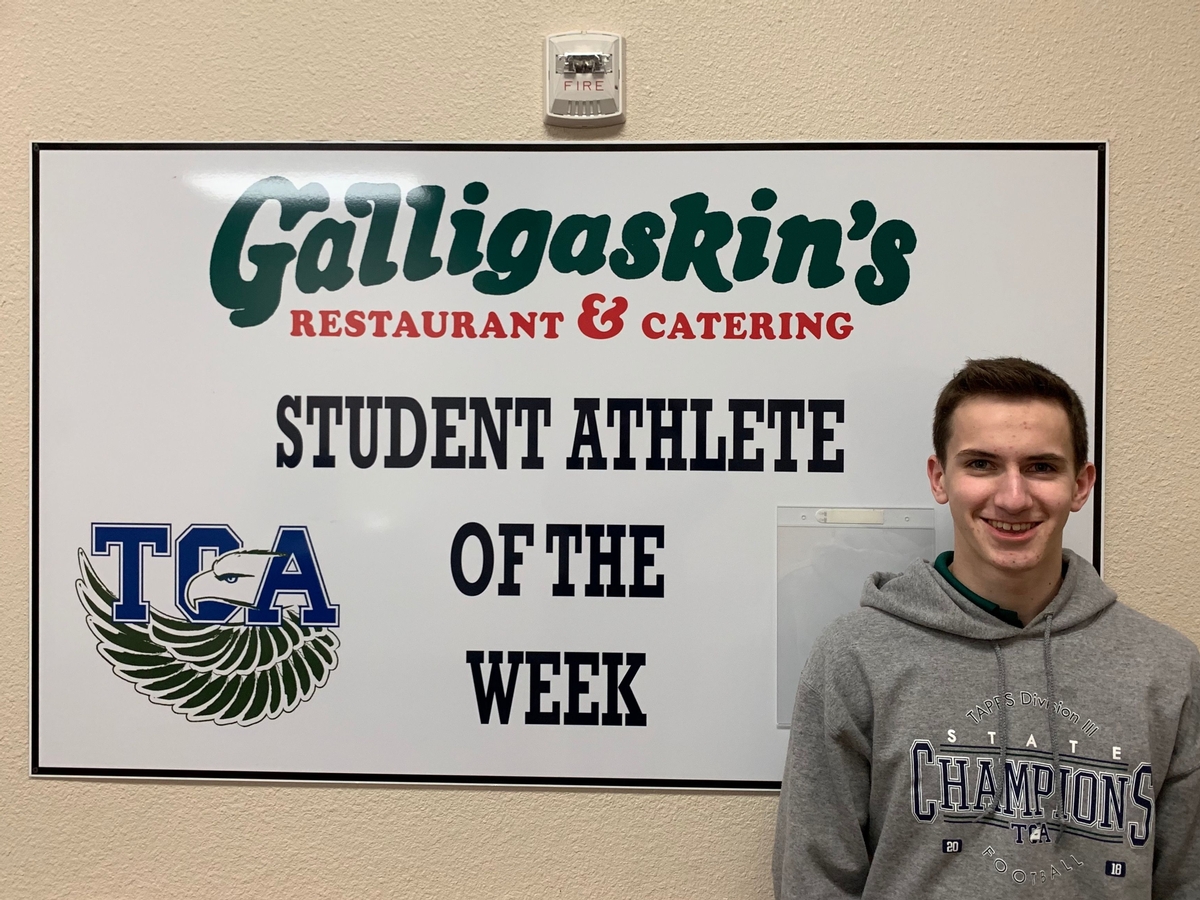 Luke Carson, sophomore point guard, earned our "Galligaskin's Student Athlete of the Week" honor for the week of 1/14.
Luke earned this honor for his play in our two district games last week against Gainesville State School and Colleyville Covenant Christian Academy. Luke averaged 18.5 points, 3 rebounds, 2.5 assists and 2 steals per game for those two games. Luke also took 2 big charges against Gainesville State School last week.
Congratulations, Luke Carson!