Tucker Crumpler: Galligaskin's Student Athlete of the Week
January 15, 2019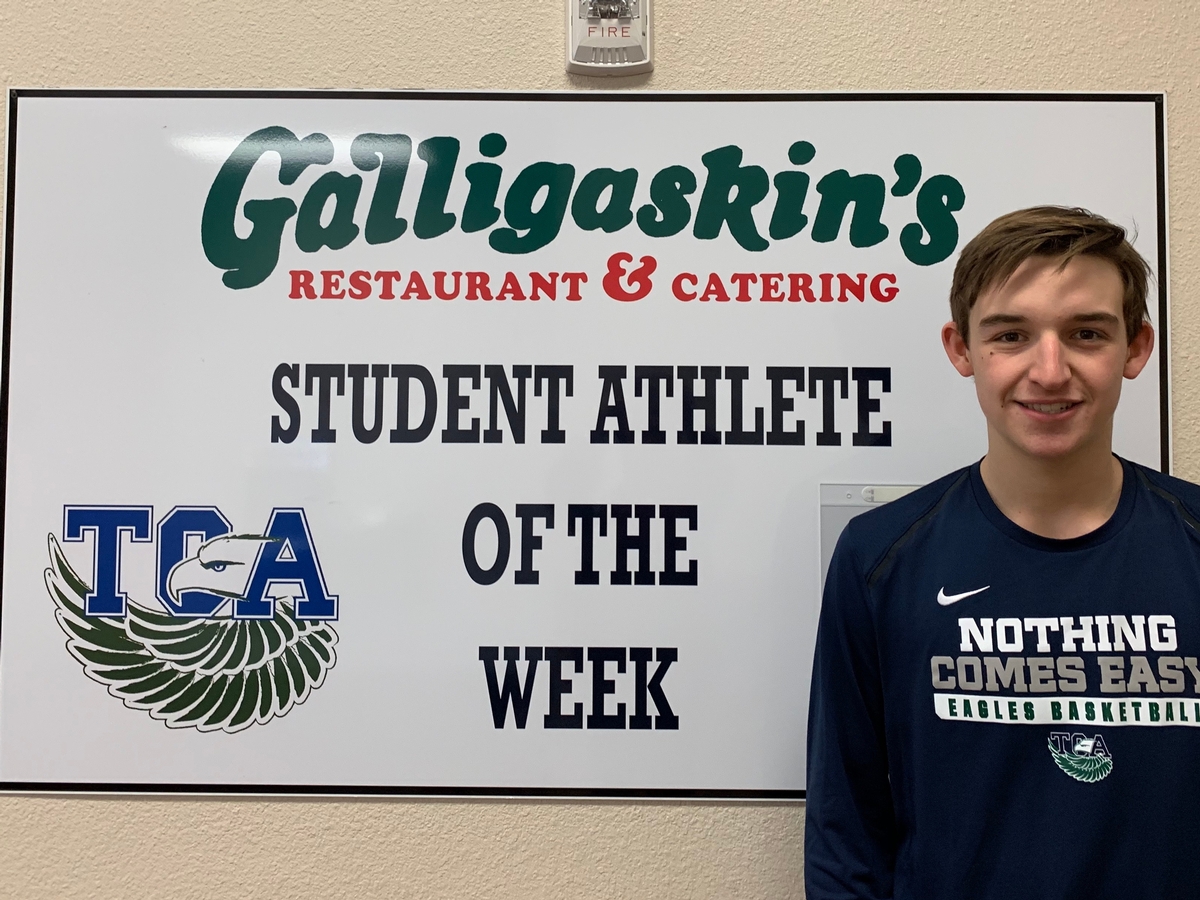 Tucker Crumpler, junior guard, earned our "Galligaskin's Student Athlete of the Week" honor for the week of 1/7.
Tucker earned this honor for his play in our district game last week against Fellowship Academy. He scored 21 points, going 8 of 11 from the field including 4 of 5 from the 3 point line. Tucker also had 4 rebounds to help the Eagles in a crucial win against a Fellowship team that had only lost 3 games this season!
Congratulations, Tucker Crumpler!