Galligaskin's Student Athlete of the Week: Cobey Bixler
December 20, 2018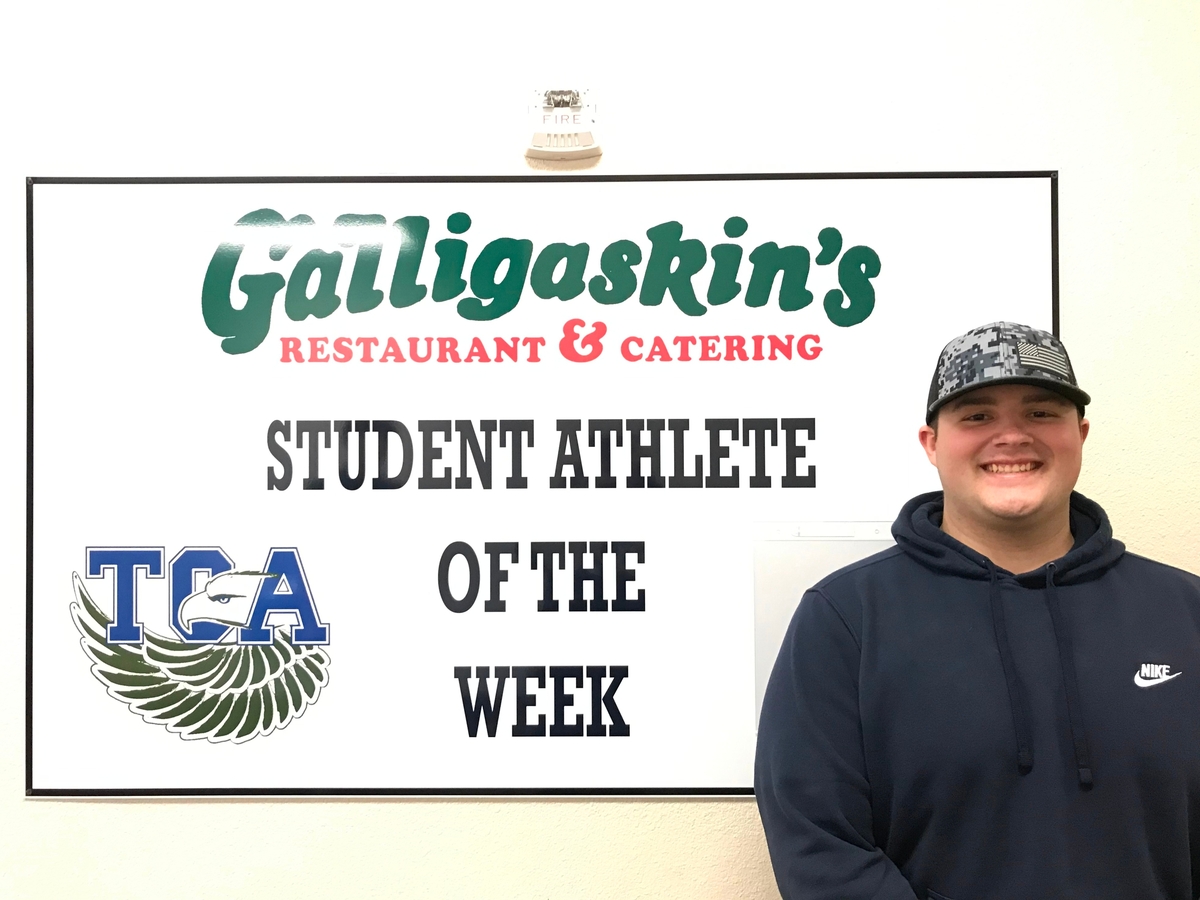 Cobey Bixler, senior football player, earned our "Galligaskin's Student Athlete of the Week" honor for the week of 12/3.
Cobey earned this honor for kicking the field goal that led to our win in the TAPPS Division III State Championship game. Cobey has been an inspiration to the team and the rest of the TCA family this whole season. After battling cancer this year, his football pads had to be modified to accommodate his port and he was able to contribute in the final game of his Senior year, the state title game. Cobey is typically a lineman, but for this game he suited up and came in as our kicker to put the first 3 points on the board for TCA. We went on to win the game 15-14.
Congratulations, Cobey Bixler!