Cody Athey: Galligaskin's Student Athlete of the Week
November 13, 2018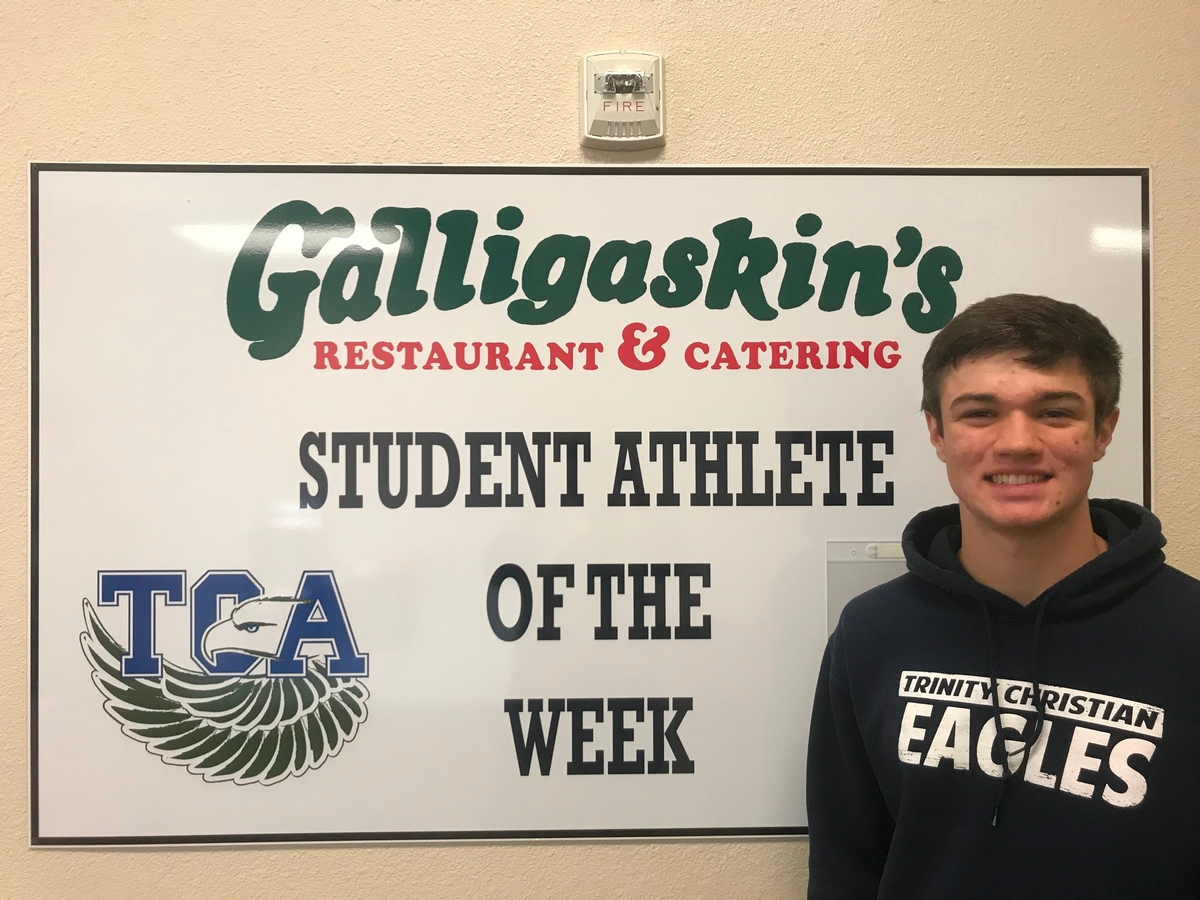 Cody Athey, senior wide receiver/linebacker, earned our "Galligaskin's Student Athlete of the Week" honor for the week of 11/5.
Cody earned this honor for his play in our District Championship game last Friday night against Flower Mound Coram Deo. He had a school record 18 tackles, two of which were for a loss. He also had 2 sacks and caught a pass for a touchdown as well. Cody has definitely been a key player in our undefeated district season!
Congratulations, Cody Athey!