Libby Gear: Galligaskin's Student Athlete of the Week
November 09, 2018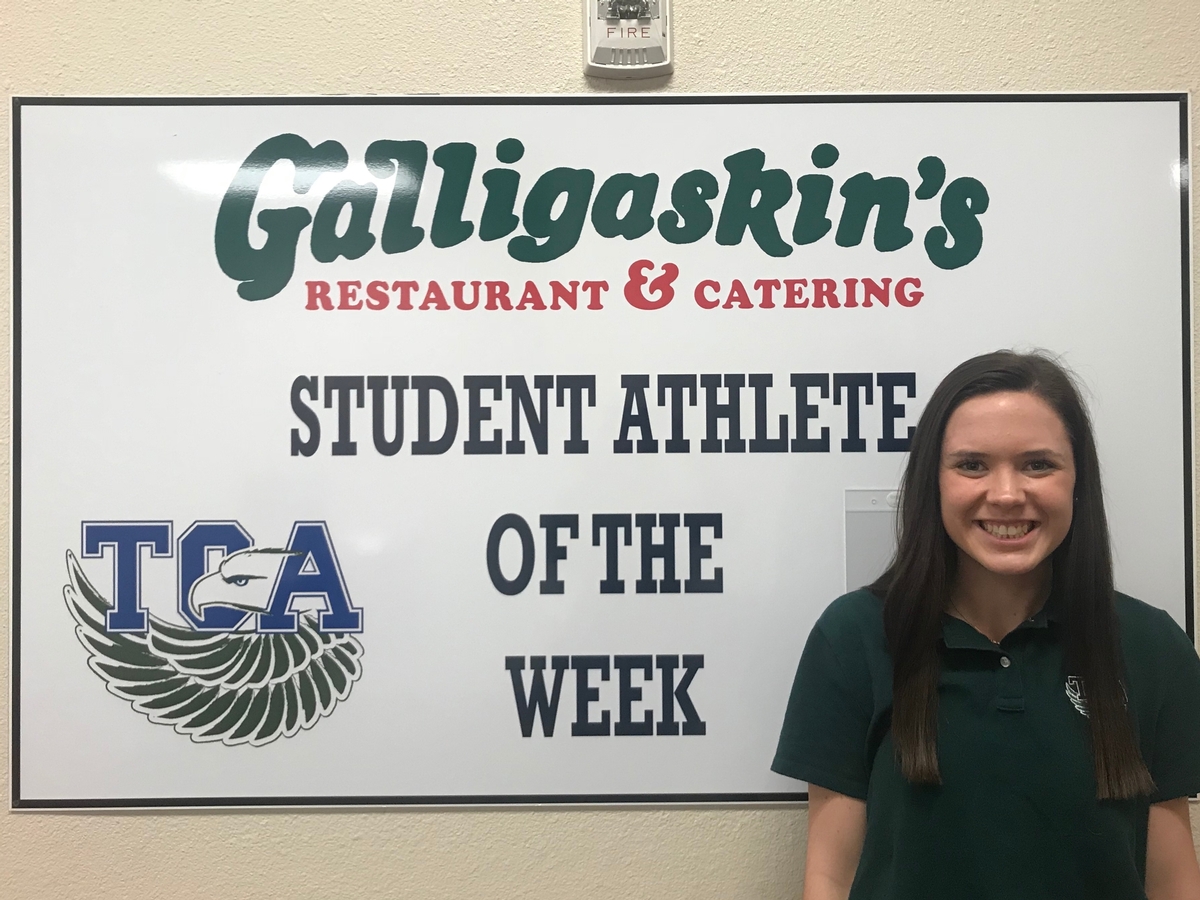 Libby Gear, junior outside hitter & defensive specialist, earned our "Galligaskin's Student Athlete of the Week" honor for the week of 10/29.
Last week, the Lady Eagles finished their season as TAPPS 4A Area finalists! Libby contributed not only in the that game, but throughout the season. She has been one of our consistencies on the front row, as well as the back row. In just the last 15 matches of the season alone, Libby had 135 digs, 89 kills, 21 aces, 11 assists and 9 blocks.
Congratulations, Libby Gear!