Galligaskin's Student Athlete of the Week: Caleb Chesney
November 01, 2018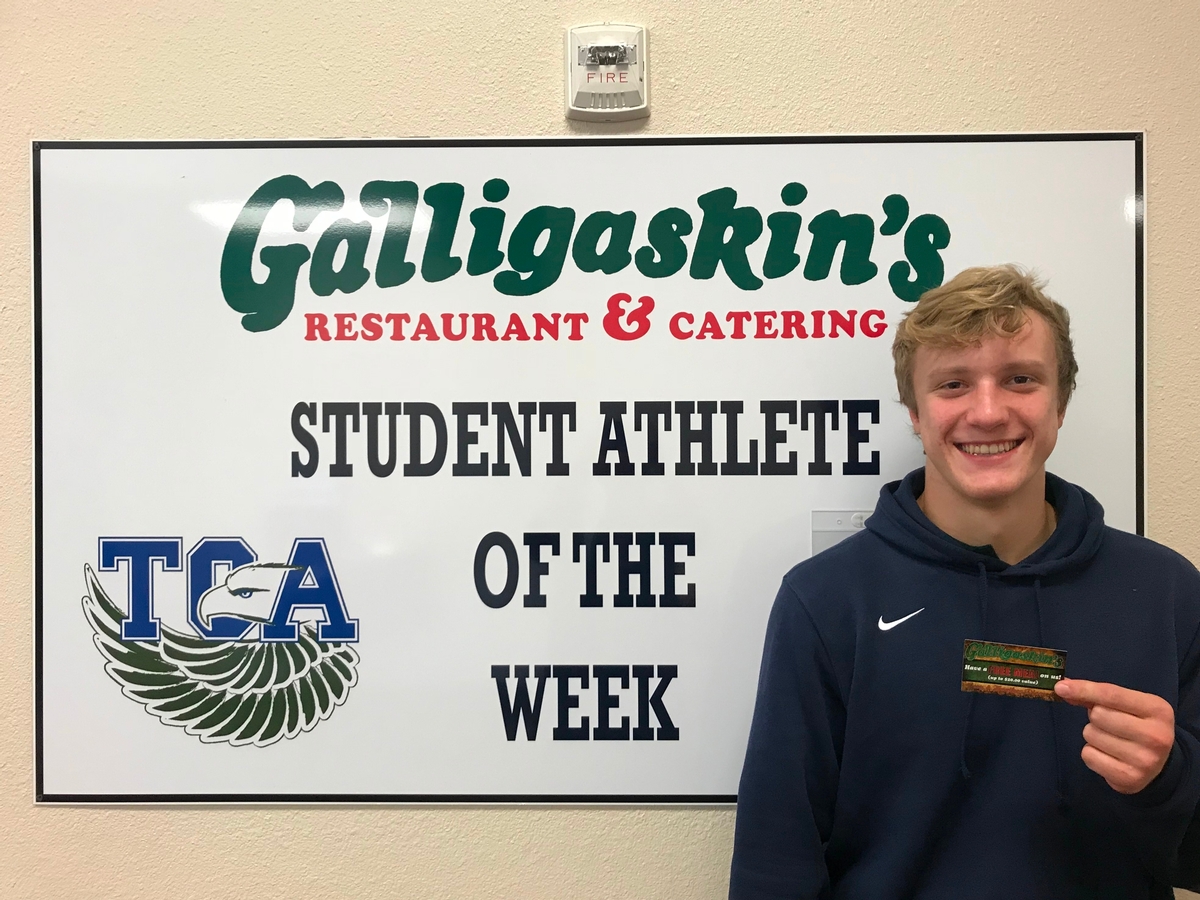 Caleb Chesney, senior running back/linebacker, earned our "Galligaskin's Student Athlete of the Week" honor for the week of 10/22.

Caleb earned this honor for his play in our district game last Friday against Midland's Trinity School. He had a 51-yard punt return for a touchdown as well as a 58-yard touchdown run. He also had 5 key tackles on defense. Caleb did all of this in just 6 minutes of playing time!
Congratulations, Caleb Chesney!