TCA Cross Country Finished Their Regular Season Strong!
October 25, 2018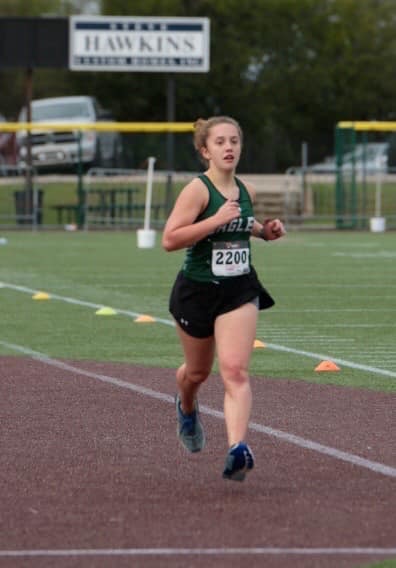 The TCA Eagles Cross Country teams had a fantastic day of racing at their final meet before State this past Thursday at Southwest Christian School. After having a long break from racing due to illness and races getting rained out, the Eagles returned to competing and came out shining!
Leading the way for the girls Varsity team, Emma Chrane won her race with a time of 15:22. Her teammate Rebecca Lee wasn't far behind and brought home 3rd place honors and a time of 16:11!
In the boys Varsity race, the Eagles took Runner-Up honors as a team and Joel Jeffers took second overall with a time of 17:12. He was joined in the top ten by teammates Max Perales (19:06 PR), Malen Baldridge (19:07 PR) and Bronson Pope (19:08). Also running PR times in the boys varsity race were Bayley Gonzales (20:16), Isaac Droguett (20:30), and Colton Bevering (21:12), who finished 14th, 16th, and 17th respectively.
For the JV boys race, the Eagles claimed 5 of the top ten spots, with 4 of them running PR's as well. Luke Ross finished in fourth place (21:53PR), Thomas Bridges only one second behind him in fifth place (21:54PR). Next was Reed Rogers in 8th (23:29PR), Matthew Newton in 9th (24:33) and Micah Bray in 10th place (25:52PR). Parker Givens finished closely behind in 12th with a PR time of 29:35!
With 10 out of 15 runners running personal bests, a 1st place finish for a female runner, Boys Varsity 2nd place finish and 11 total top-ten finishes, it was definitely a great day for the Eagles, and a great way to end their regular season! The Varsity runners will next compete in the TAPPS 4A State Cross County Championships this Monday, October 29th in Waco.