Galligaskin's Student Athlete of the Week: Preston Gist
October 25, 2018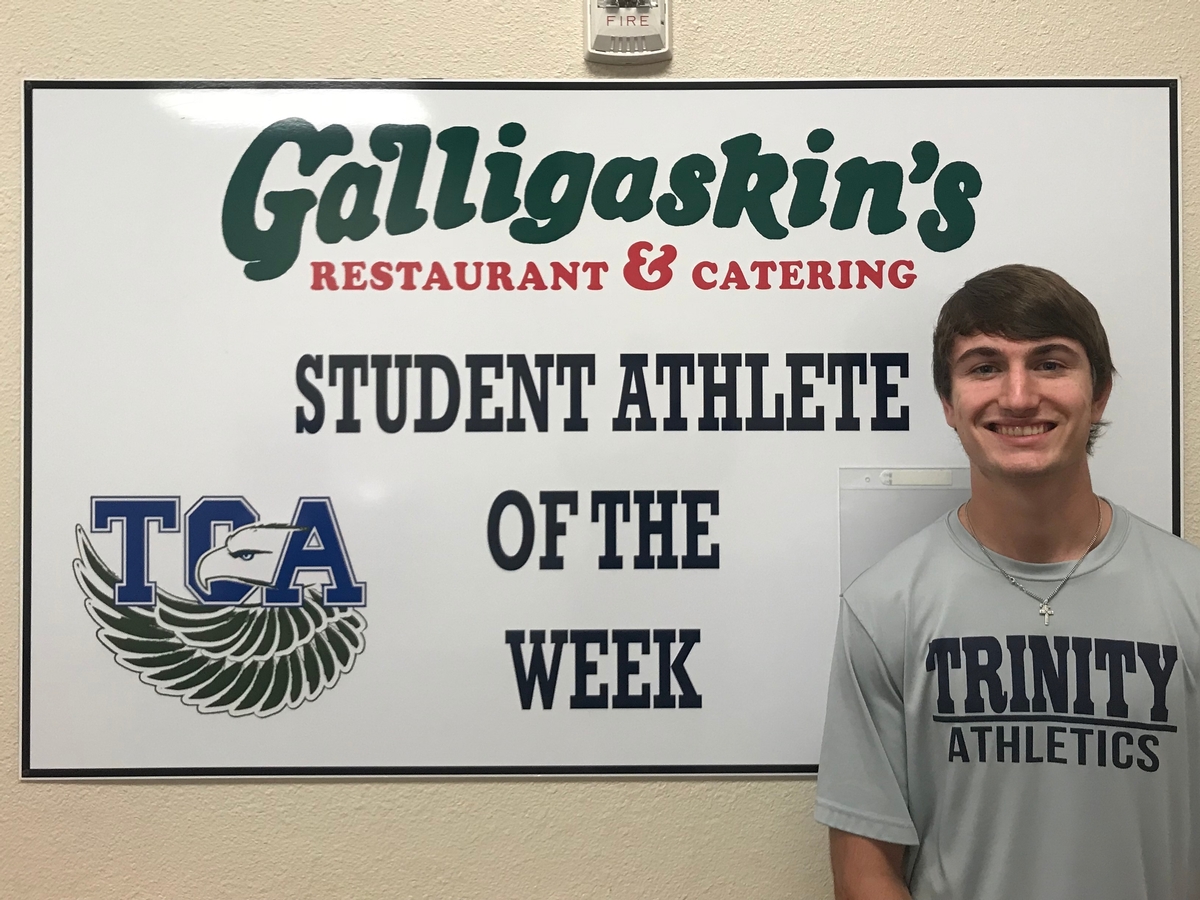 Preston Gist, senior wide receiver/defensive back, earned our "Galligaskin's Student Athlete of the Week" honor for the week of 10/15.

Preston earned this honor for his play in our district game last Saturday against Lubbock Trinity Christian School. He had 2 interceptions, one in their end zone to keep them from scoring, in addition to 4 tackles on defense. Preston contributed on offense as well with 11 carries for 125 yards and one touchdown.
Congratulations, Preston Gist!