Emma Kalbfleisch: Galligaskin's Student Athlete of the Week
October 03, 2018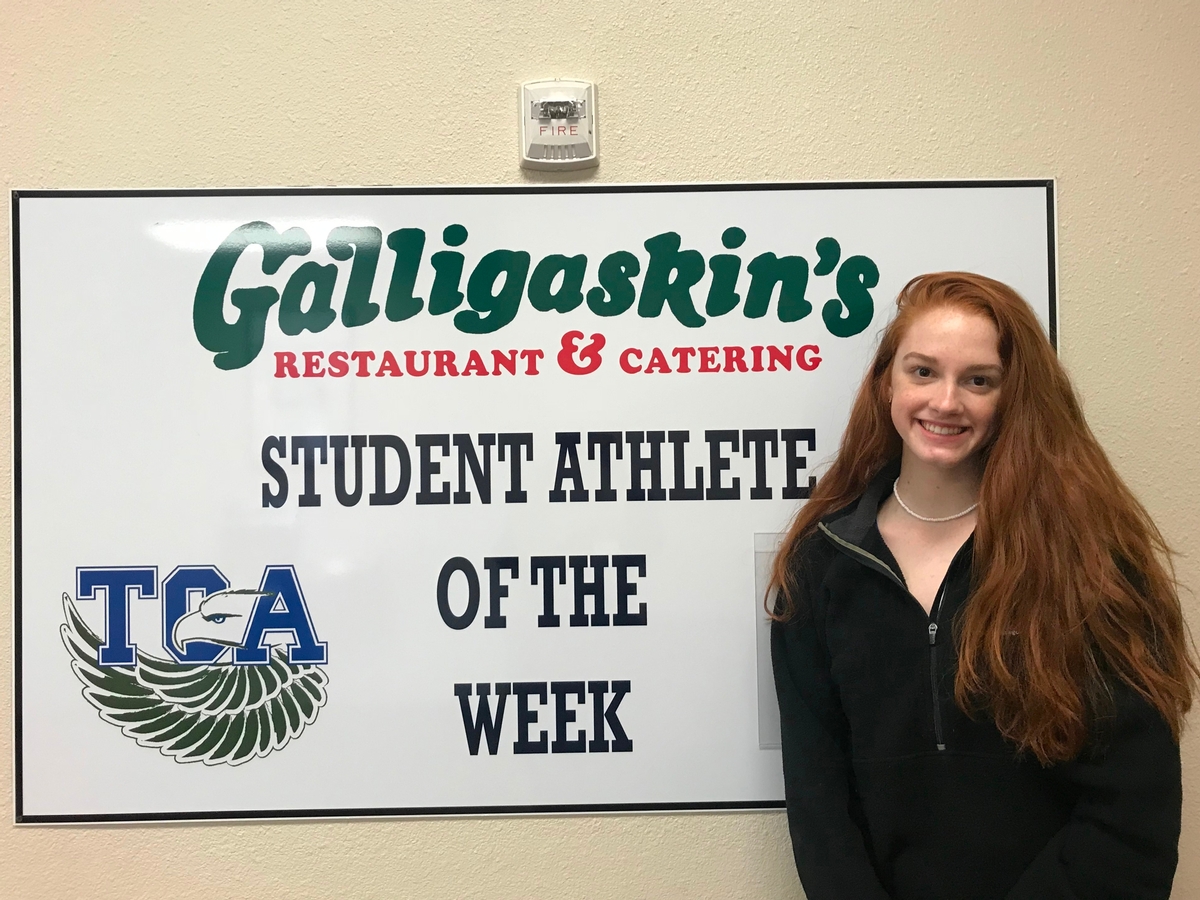 Emma Kalbfleisch, senior middle hitter, earned our "Galligaskin's Student Athlete of the Week" honor for the week of 9/24.
Last week, between the games against Kennedale Fellowship and Temple Christian, she had a total of 36 kills, 5 blocks and 7 aces. In Thursday's game against Temple Christian, she had only 1 hitting error for the night and had 6 assists as a setter in the last half of the game.
Congratulations, Emma Kalbfleisch!