Galligaskin's Student Athlete of the Week: Dezz Dixon
September 18, 2018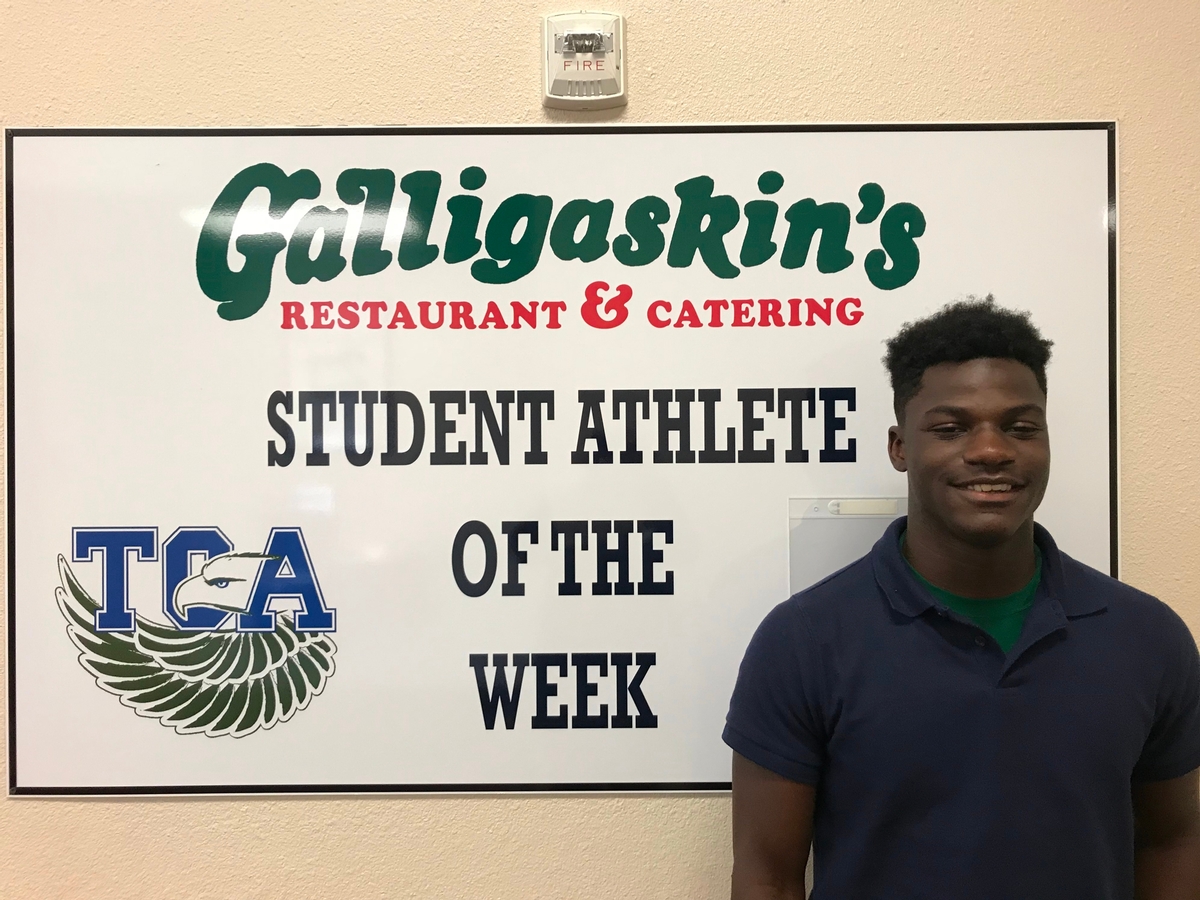 Dezz Dixon, junior running back/defensive back, earned our "Galligaskin's Student Athlete of the Week" honor for the week of 9/10.
Dezz earned this honor for his play in our game last Friday against TAPPS Division 2 District 1 Frisco Legacy Christian Academy. He had two touchdowns and rushed for 148 yards, averaging 8.9 yards per carry.
Congratulations, Dezz!