Gallagskin's Student Athlete of the Week: Preston Gist
September 14, 2018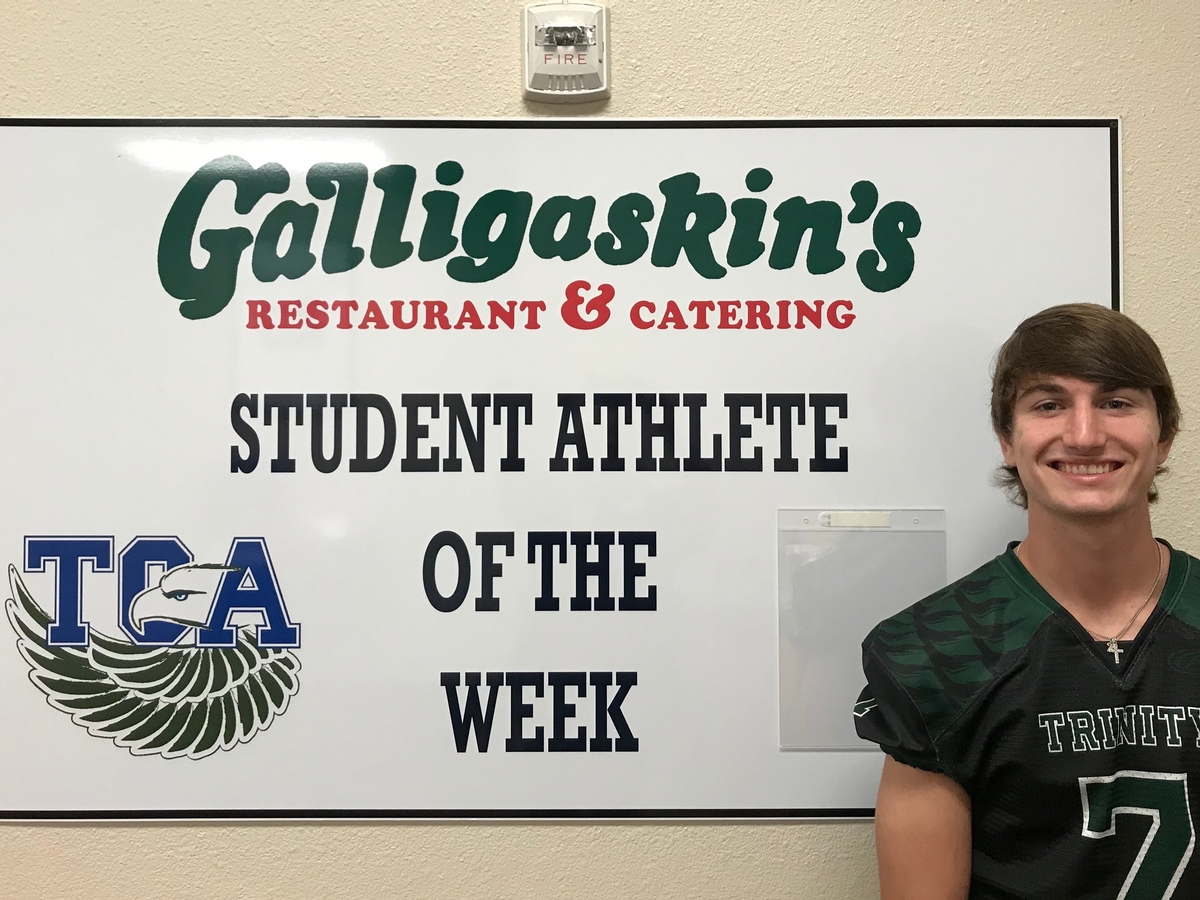 Preston Gist, senior wide receiver/defensive back, earned our "Galligaskin's Student Athlete of the Week" honor for the week of 9/3.
Preston earned this honor for his play in our game last Friday against UIL 2A #6 Valley View High School. He had a incredible interception, one batted pass, one touchdown reception and 3 catches for 50 yards. Preston also had 3 tackles.
Congratulations, Preston Gist!