XC at DBU Patriot Run/Orville Rogers XC Opener
September 10, 2018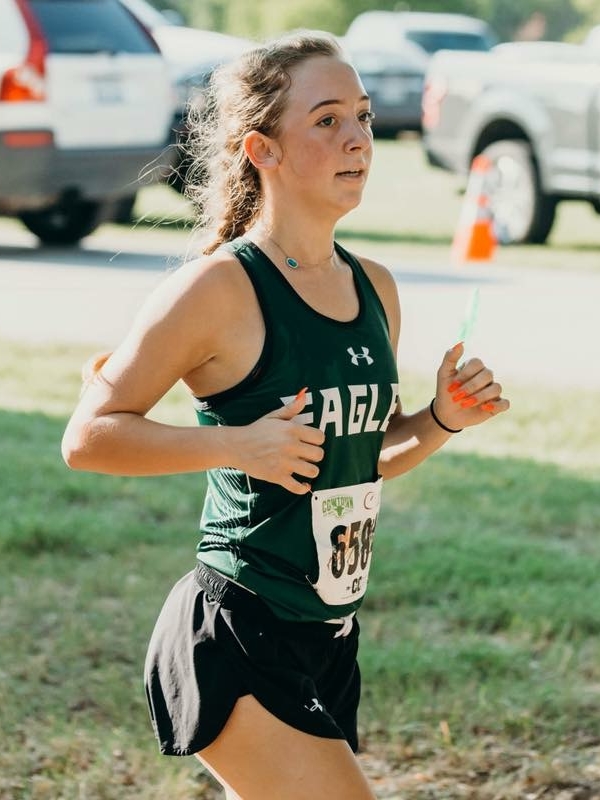 The TCA Cross Country team competed this past weekend at the DBU Patriot Run / Orville Rogers XC Opener, in Mansfield. It was a hotter day than anticipated, and the races were late in the morning, but the boys and girls teams both turned out an excellent performance!

Both of the Lady Eagles faced their first 5K races and turned in impressive results. Rebecca Lee completed the course in 25:30, followed closely by Emma Chrane in 25:42. Best of all for the ladies, their paces were equal to their season opener race efforts, even though they had an extra mile to go in this race. This highlights how much strength the two girls have gained in training and in working together in their races.

For the boys race, Joel Jeffers once again broke his own school record by finishing the course in 6th place with a time of 17:13. Bronson Pope, had a huge PR as well, finishing in 19:06, almost 50 seconds faster than his previous best time. Parker Givens also had a PR in the boys JV race, finishing in 31:39.

This weekend, the Eagles will be competing in the FAST 5K and FURY 3200 in Sadler, and with approximately 600 runners in the race, on what is rumored to be the fastest course in North Texas, it should be a race to remember for the cross-country teams! Come support the running Eagles and cheer them on this weekend!