TCA Cross Country: Week 2 Wrap Up
August 30, 2018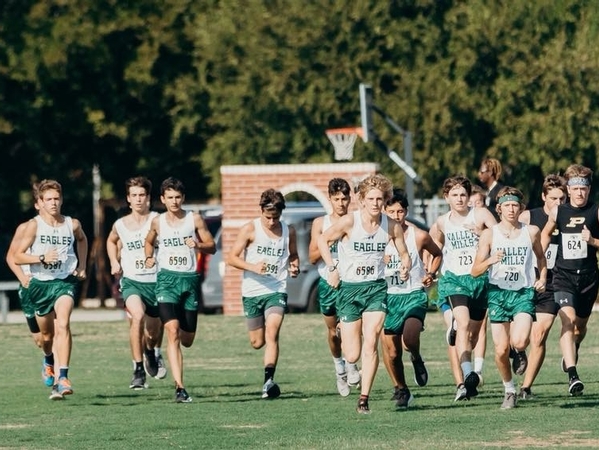 It was another spectacular day of racing for the TCA Eagles Cross Country runners last Saturday at the Waxahachie Woodhouse Invitational!
Despite being down a few runners due to illness, all of the team ran significantly faster than the previous week, with 10 of the 16 runners setting new lifetime PR's. These runners were: junior Emma Chrane, sophomore Colton Bevering, junior Micah Bray, junior Isaac Droguett, junior Joel Jeffers, junior Matthew Newton, junior Max Perales, junior Bronson Pope, sophomore Luke Ross and junior Colson Schroeder.
Joel Jeffers finished the race in 17:23, smashing his own school record by an impressive 29 seconds. While the lady Eagles are not numerous enough to score as a team, Emma Chrane finished in 22nd place out of an overall field of 62, and Rebecca Lee placed 34th even after injuring her ankle half way through the race. On the boys Varsity team, the Eagles finished in 4th place out of an overall field of 13 scoring teams, 24 schools representing and 119 runners overall. The JV boys team finished 11th out of 14 scoring teams, with 23 schools being represented and 136 total runners.
Written by: Coach John Harris
Photos by: Allie Jeffers