Trinity Christian Academy's Cross Country Team Had a Fantastic Start to Their Season
August 21, 2018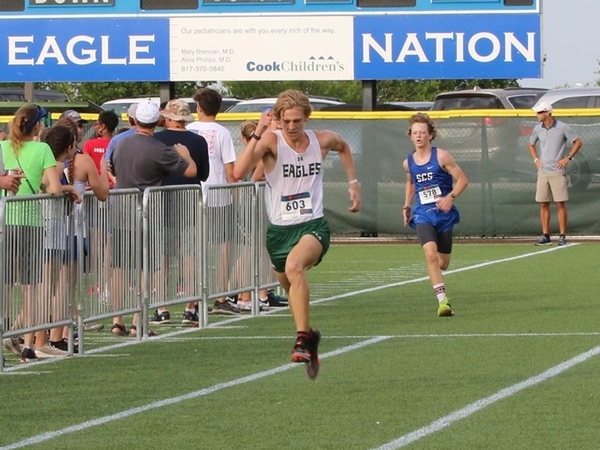 The Trinity Christian Academy boys and girls Cross Country team had a fantastic start to their 2018 Cross Country season. This past Saturday, August 18, the Eagles competed in the SCS 1 Meet hosted by Southwest Christian School in Fort Worth. A great course and good weather combined to give the runners just the conditions needed to start the season off right!

The Lady Eagles were led by junior Rebecca Lee, who ran a personal record (PR) of 15:34.08 for the 2-mile course and finished in 18th place overall. She was followed closely by junior Emma Chrane, who finished with a time of 15:58.75 in 25th place. Both girls finished in the top half of the entire field of 47 runners.

Leading for the Eagles in the boys 5K race was junior Joel Jeffers, who set a new personal record of 17:51:37, which not only earned him 4th place overall, but also broke his own school record set last year. The rest of the Eagles team - sophomore Malen Baldridge, sophomore Colton Bevering, junior Micah Bray, junior Thomas Bridges, junior Jacob Camp, junior Isaac Droguett, sophomore Parker Givens, senior Bayley Gonzales, junior Matthew Newton, junior Max Perales, junior Bronson Pope, junior Reed Rogers and junior Colson Schroeder all ran strong races, with several running a personal record, to open up their season! In a field of 12 teams and 110 runners overall, their efforts captured 8th place and were just 3 points away from 7th place.

The Eagles are in a building phase for this Cross Country season. TCA moved up from TAPPS 3A to 4A this year and was pleased to welcome new runners Rebecca Lee, Colton Bevering, Bronson Pope and Luke Ross to the team, along with their new coach John Harris, and new team manager Lucy Hughes. After a summer of steady training, the TCA Cross Country teams are looking forward to a great season of competition!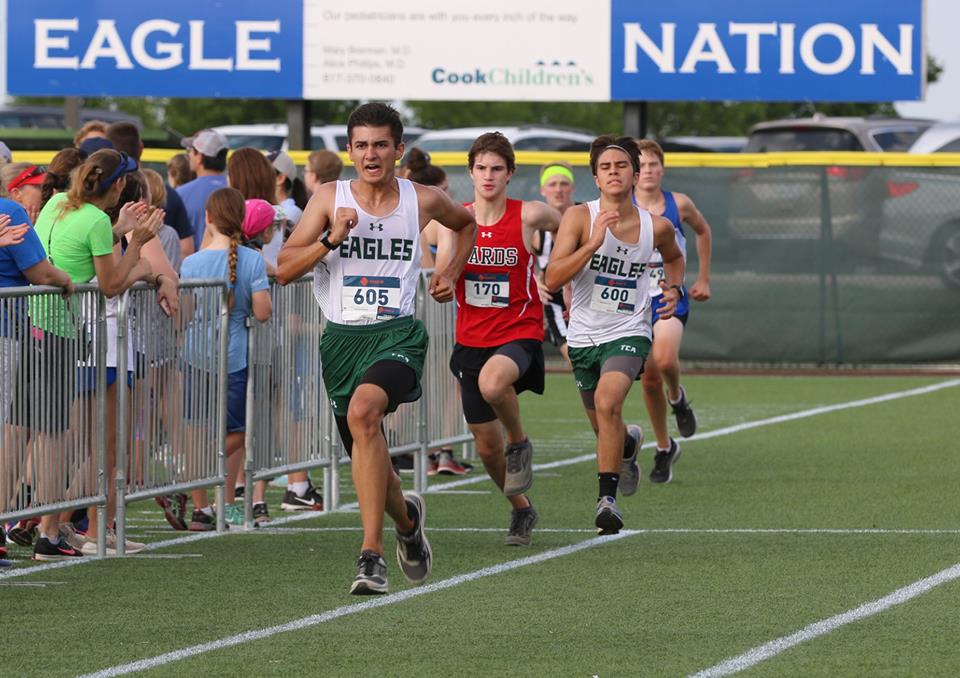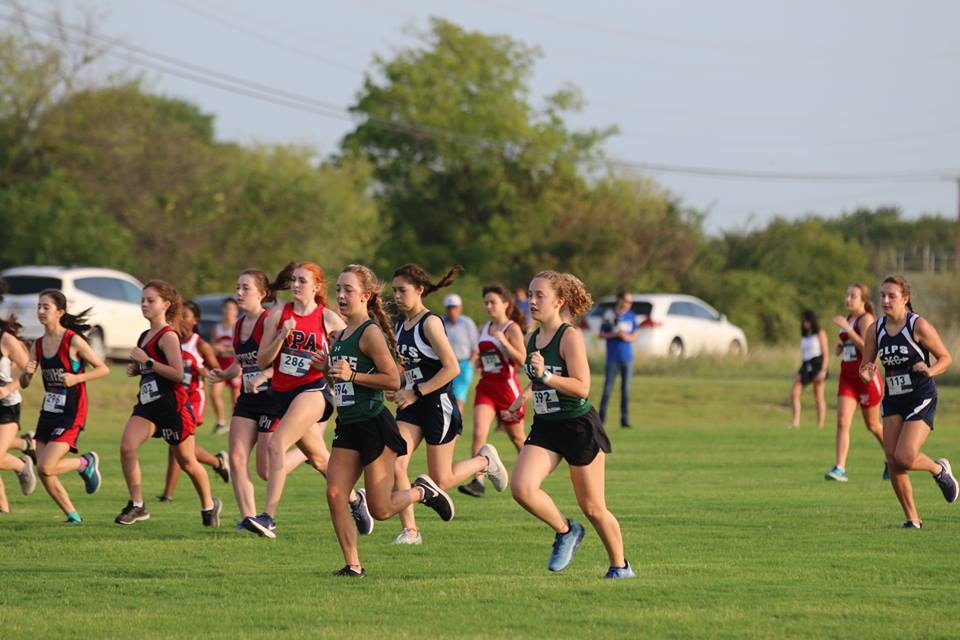 Article by John Harris & Krystal Lewis
Photos by Stephanie Jeffers