Galligaskin's Student Athlete of the Week: Macy Mercer
May 17, 2018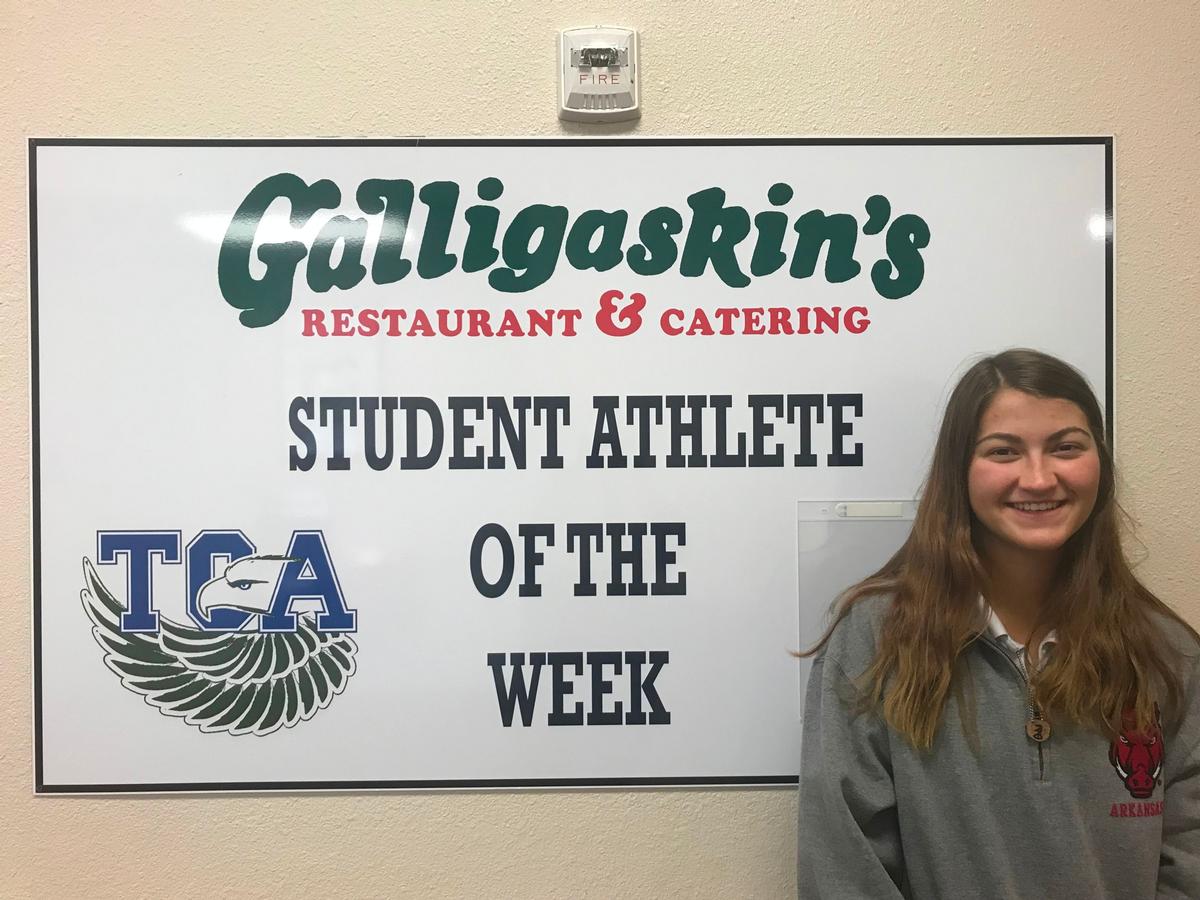 Macy Mercer, senior shortstop, earned our "Galligaskin's Student Athlete of the Week" honor for the week of 5/7.
Macy earned this honor for her performance during our softball team's playoff run.
Over a 4 game stretch, she went 9 for 15 with one walk, scored 9 runs and had 11 RBIs.
In our game against Wichita Falls Notre Dame she hit for the cycle! She homered in the 1st, doubled in the 2nd, tripled in the 4th and singled in the 9th. The game was tied at 15 with our Lady Eagles batting in the top of the 9th when Macy singled on a 0-1 count, scoring two runs and sealing our win!
Congratulations, Macy Mercer!