Galligaskin's Student Athlete of the Week: Caleb Chesney
April 18, 2018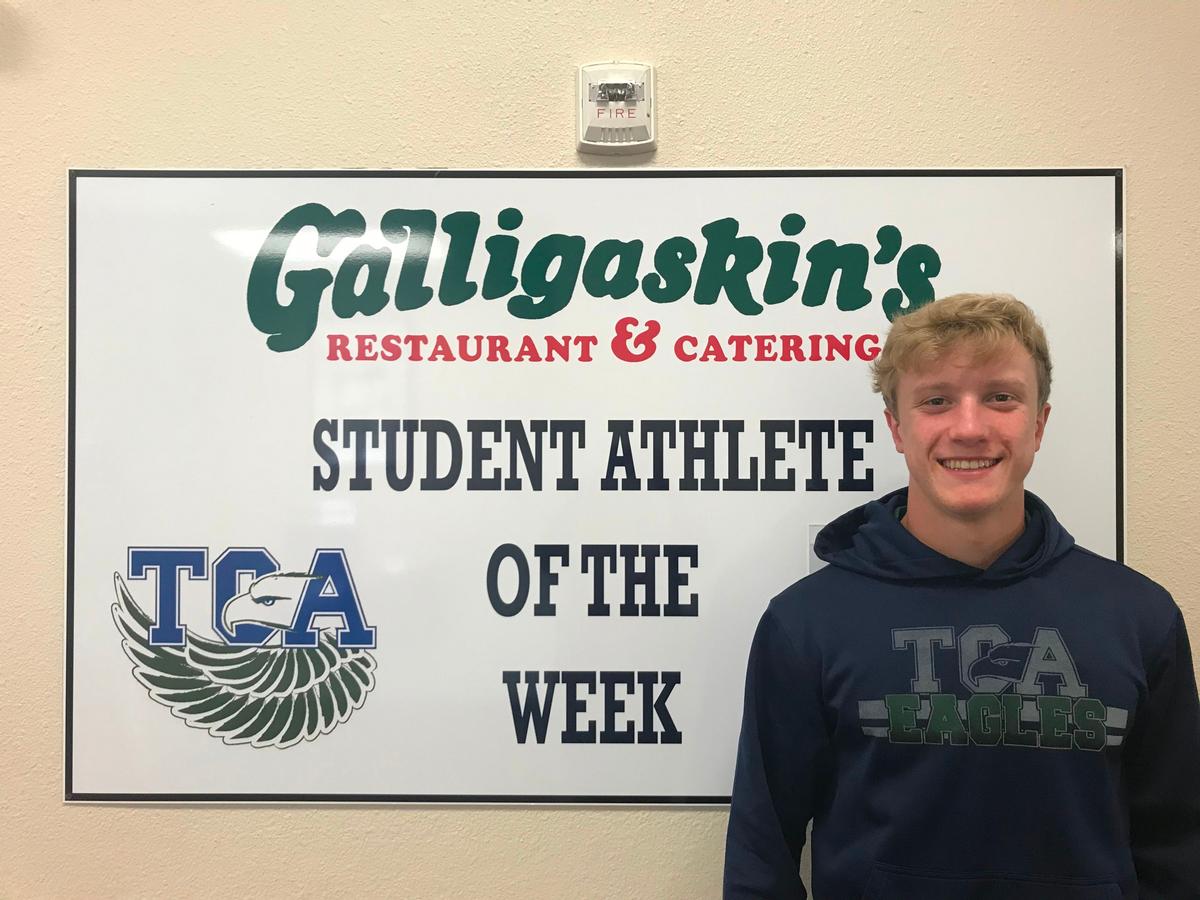 Caleb Chesney, junior middle infielder, pitcher & catcher and track athlete, earned our "Galligaskin's Student Athlete of the Week" honor for the week of 4/9.

Caleb earned this honor for his performance last week in baseball and track.
Over a 4 game stretch, he batted .556 and had an On Base Plus Slugging Percentage (OPS) of 1.622 and an On Base Percentage (OBP) of .733.
Defensively, he had a 1.000 fielding percentage with 10 put outs. On the mound, he pitched 2 innings recording 5 strike outs and only allowing 1 hit with no walks.
He also had a great performance at the track meet on Friday. Caleb is part of the 4x100 relay team that ran a season best, finishing in 2nd place and the 4x200 relay team that broke our school record and finished in 2nd place. He also placed 3rd in the triple jump.

Congratulations, Caleb Chesney!