Galligaskin's Student Athlete of the Week: Maggie Nichols
April 11, 2018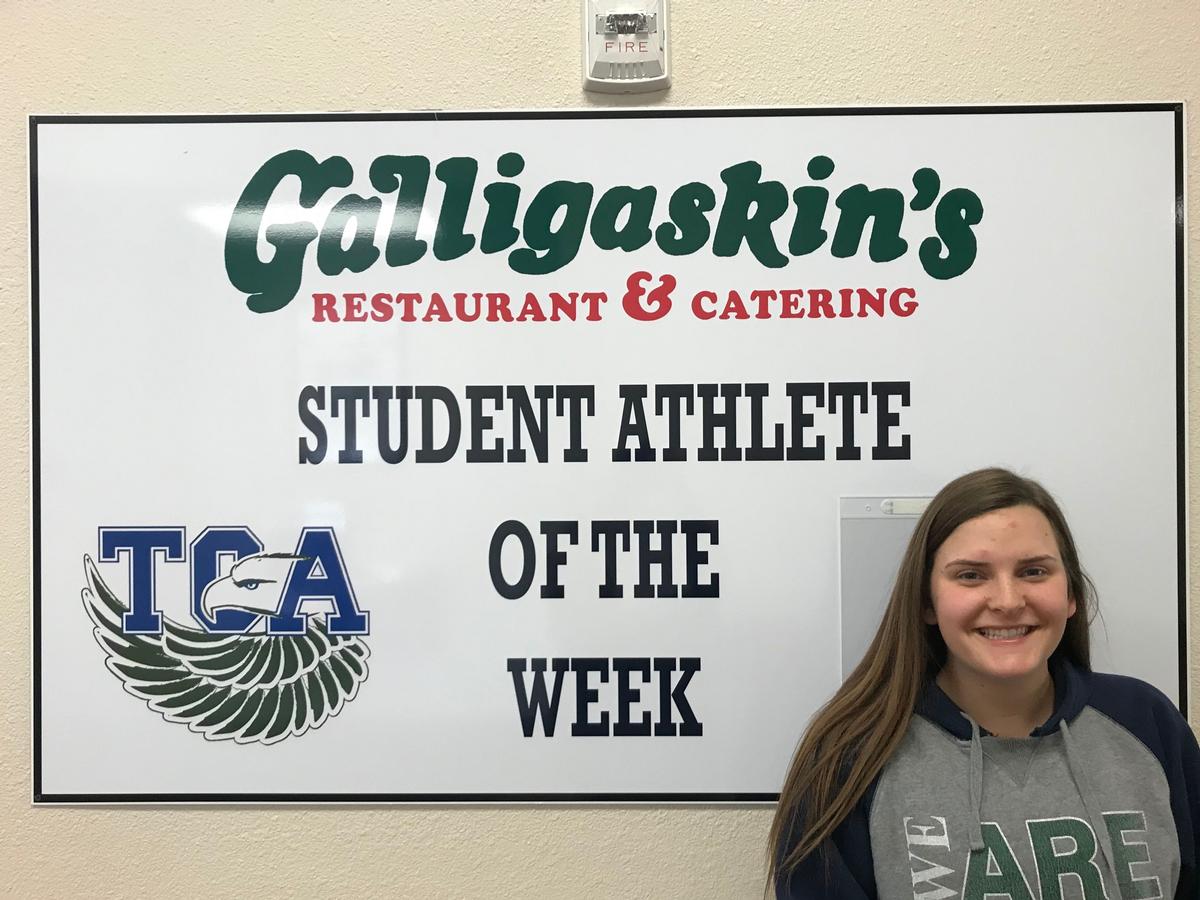 Maggie Nichols, junior third baseman, earned our "Galligaskin's Student Athlete of the Week" honor for the week of 4/2.
Maggie earned this honor for her performance thus far in district competition. She leads the team with a .500 batting average and 8 RBIs in district play. Defensively, she has a 1.000 fielding percentage and has had 11 put outs and 1 assist in 12 total chances.
Congratulations, Maggie Nichols!