Galligaskin's Student Athlete of the Week: Jacob Sherman
April 06, 2018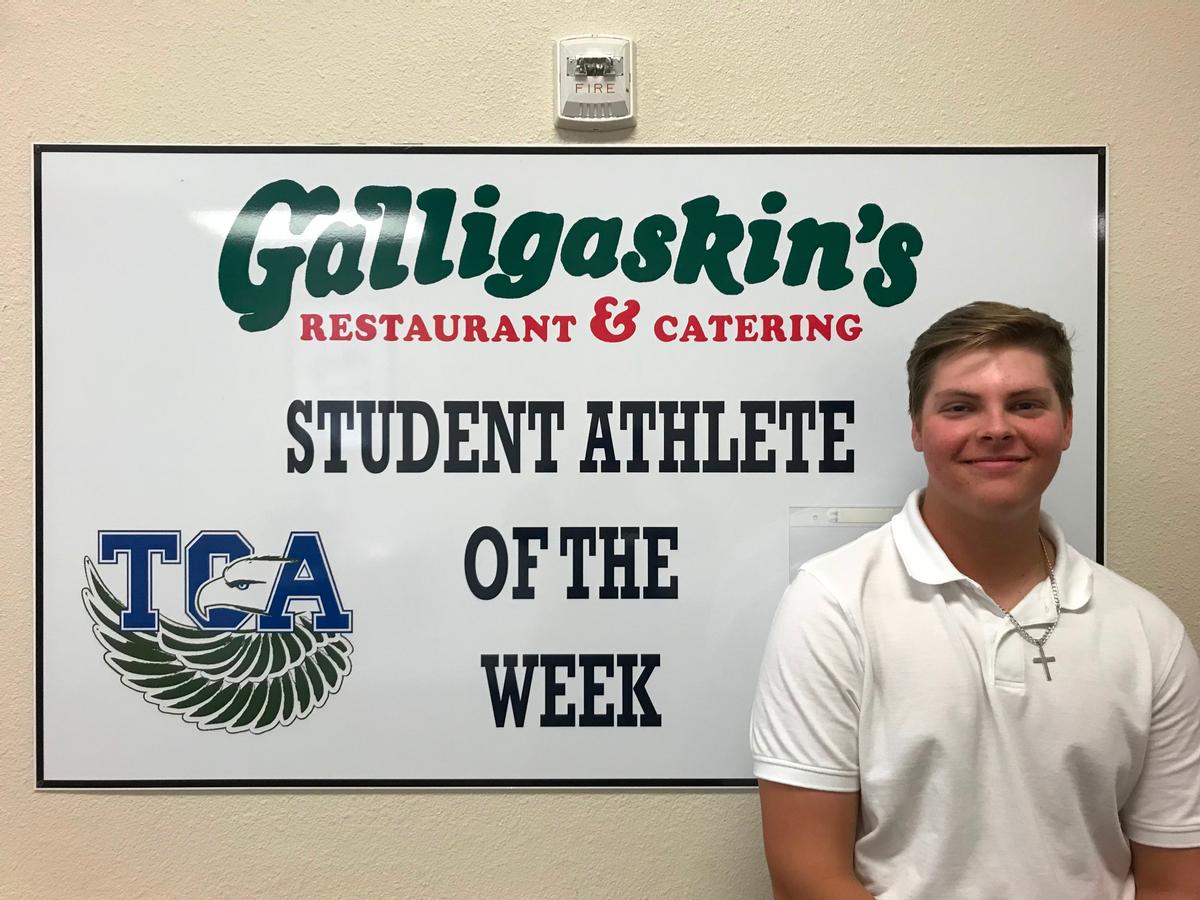 Jacob Sherman, junior pitcher and first baseman, earned our "Galligaskin's Student Athlete of the Week" honor for the week of 3/26.
Jacob earned this honor for his play in our first two district games. He has a batting average of .750, an On Base Percentage (OBP) of .857 and an On Base Plus Slugging Percentage (OPS) of 1.607. Jacob also pitched in one of those games, going 3 innings and only allowing 2 hits and recording 5 strikeouts. He's also played perfect at first base, with no errors.
Congratulations, Jacob Sherman!