Varsity Girls Basketball Team Brings Home Bi-District Win
February 20, 2018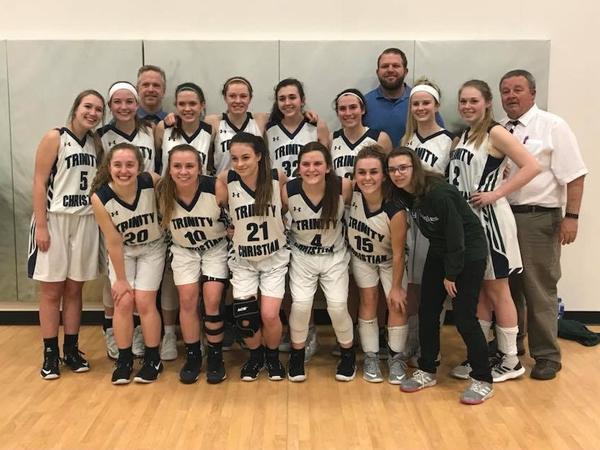 The TCA Lady Eagles opened the bi-district round of the TAPPS 3A playoffs on Friday evening with a 43-28 victory over Dallas Lutheran.
Both teams came out playing good defense in the first half which resulted in TCA taking a 15-12 lead into halftime. TCA pulled away in the third quarter with a 9-0 run to begin the quarter and never gave up the lead after that run. Payton Alberts led all TCA scorers with 13 points, followed by Madison Fowler with 7 points and Jordan Diomede with 5 points.
The Lady Eagles will play for the area championship on Tuesday at Irving Highlands with a game time of 7:00pm. If the Lady Eagles win that game, they will await the winner of the Arlington Burton/Midland Classical game for the regional championship.