Two TCA Swimmers Competed at the TAPPS Division III State Swim Meet
February 11, 2018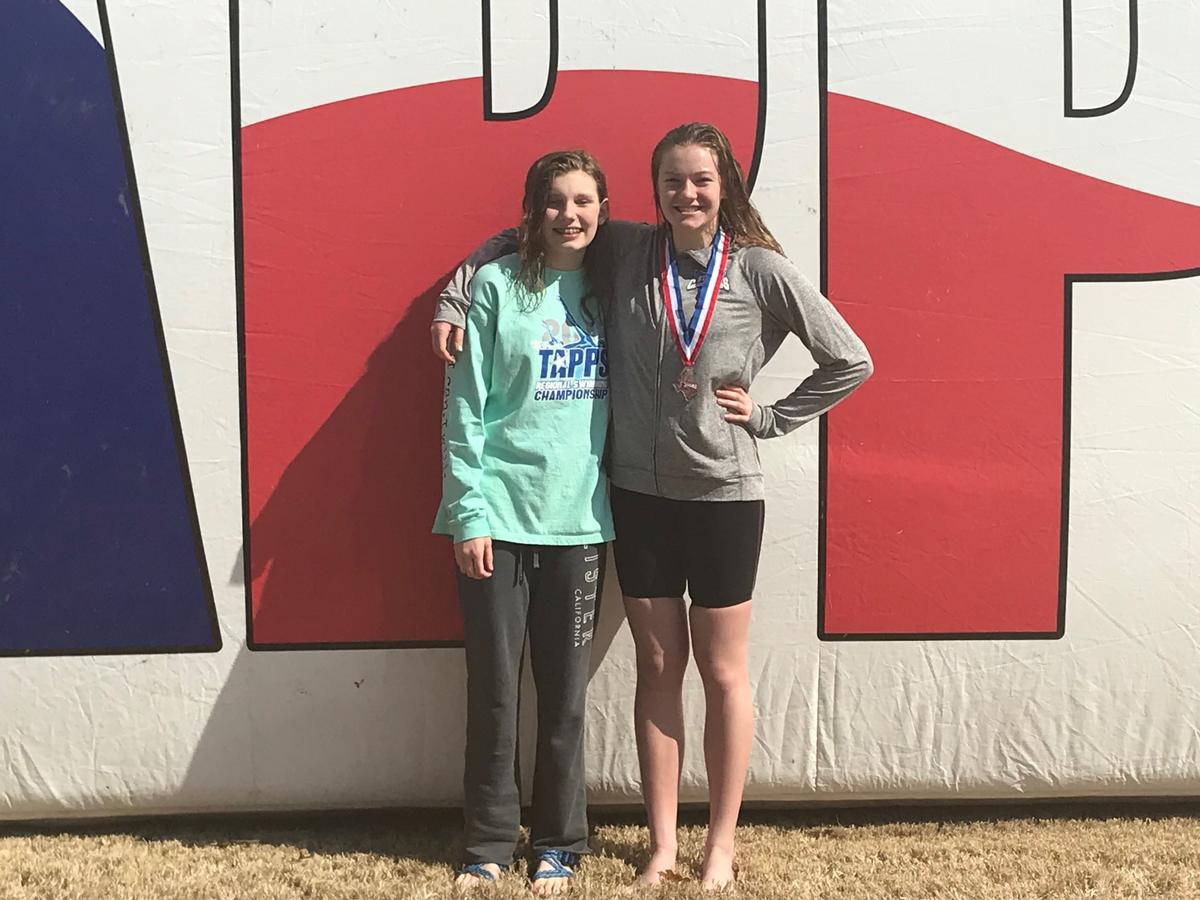 For the first time in over 10 years, Trinity Christian Academy had two swimmers compete at a State Swim Meet.
TCA Freshmen Payton Alberts and Madison Harless competed at the TAPPS Division III State Swim Meet on Wednesday at the Mansfield ISD Aquatic Center.
Their individual results were:
Payton Alberts - 3rd place in 100 Yd Breaststroke and 6th place in 200 Yd Individual Medley
Madison Harless - 6th place in 50 Yd Freestyle and 6th place in 100 Yd Backstroke
We are proud to have Payton and Madison swimming for TCA!