Galligaskin's Student Athlete of the Week: Jake Henning
February 08, 2018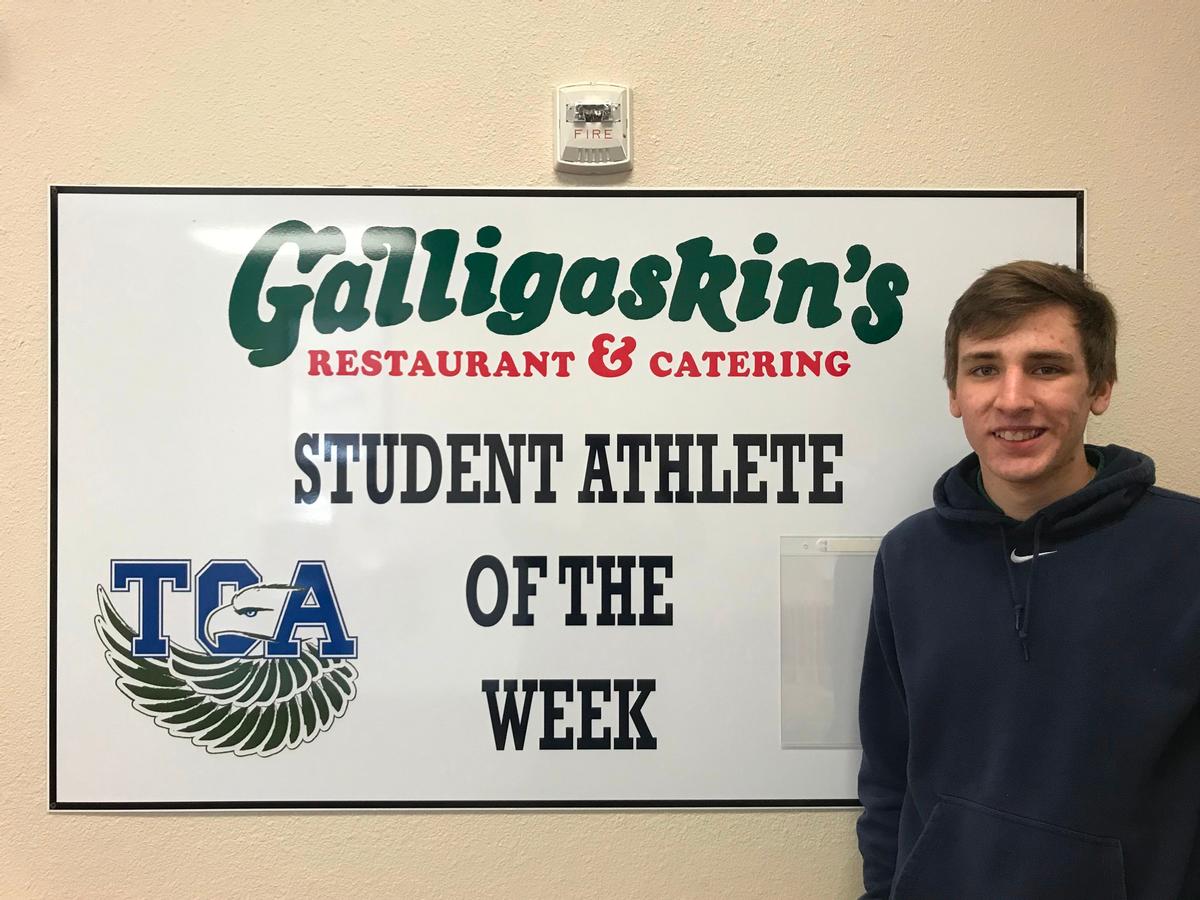 Jake Henning, senior guard and shooting forward, earned our "Galligaskin's Student Athlete of the Week" honor for the week of 1/29.
Jake earned this honor for his play in our two district wins over Denton Calvary and Burton Academy last week. He averaged 12.5 points, 4.5 rebounds and knocked down 5 threes.
Congratulations, Jake Henning!