Lady Eagles Complete 1st Half of District with Key Wins
January 24, 2018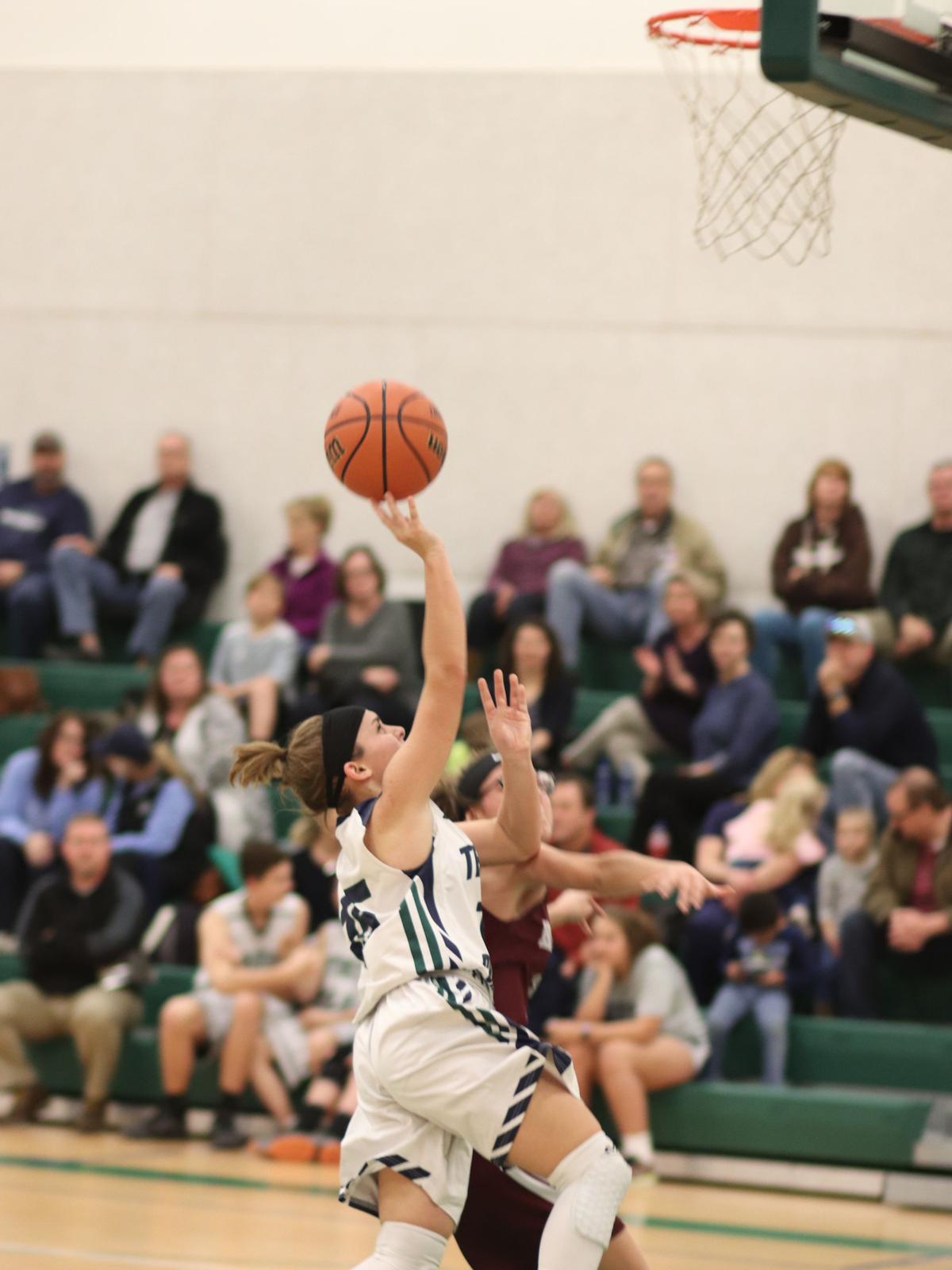 TCA Lady Eagles enjoyed a great week of basketball by coming away with two key district wins in TAPPS 2-3A action.
The Lady Eagles started the week on January 16th with a pivotal home contest versus Arlington Burton Academy. Both teams came into the game looking to position themselves in the district playoff race. TCA opened the game with a 7-2 run. Burton was able to swing the momentum to take a 20-10 lead midway through the second quarter. The Lady Eagles reversed the momentum with a 14-0 scoring run of their own. Late in the 4th quarter, Burton worked to mount a comeback but that attempt fell short as Macee Hartt hit two free throws for TCA with just around a minute left to give the Lady Eagles the 36-34 victory. Leading scorers for the Lady Eagles were Emma Quarles with 11 points and Cooper Moore with 9 points. The leading rebounder for the Lady Eagles was Macee Hartt with 7 rebounds.
On Friday, the Lady Eagles traveled to Fort Worth Calvary Christian and came away with a 76-12 victory. Leading scorers for the Lady Eagles were Cooper Moore with 13 points, Emma Quarles with 12 points, Libby Gear with 12 points and Madison Fowler with 10 points. Leading rebounder for the Lady Eagles was Michaela Perales with 8 rebounds.
The Lady Eagles are currently holding second place in TAPPS 2-3A with a district record of 3-1. After a bye on Tuesday, the Lady Eagles will return to action this Friday traveling to Watauga Harvest Christian to begin the second half of district action.