Galligaskin's Student Athlete of the Week: Preston Gist
January 18, 2018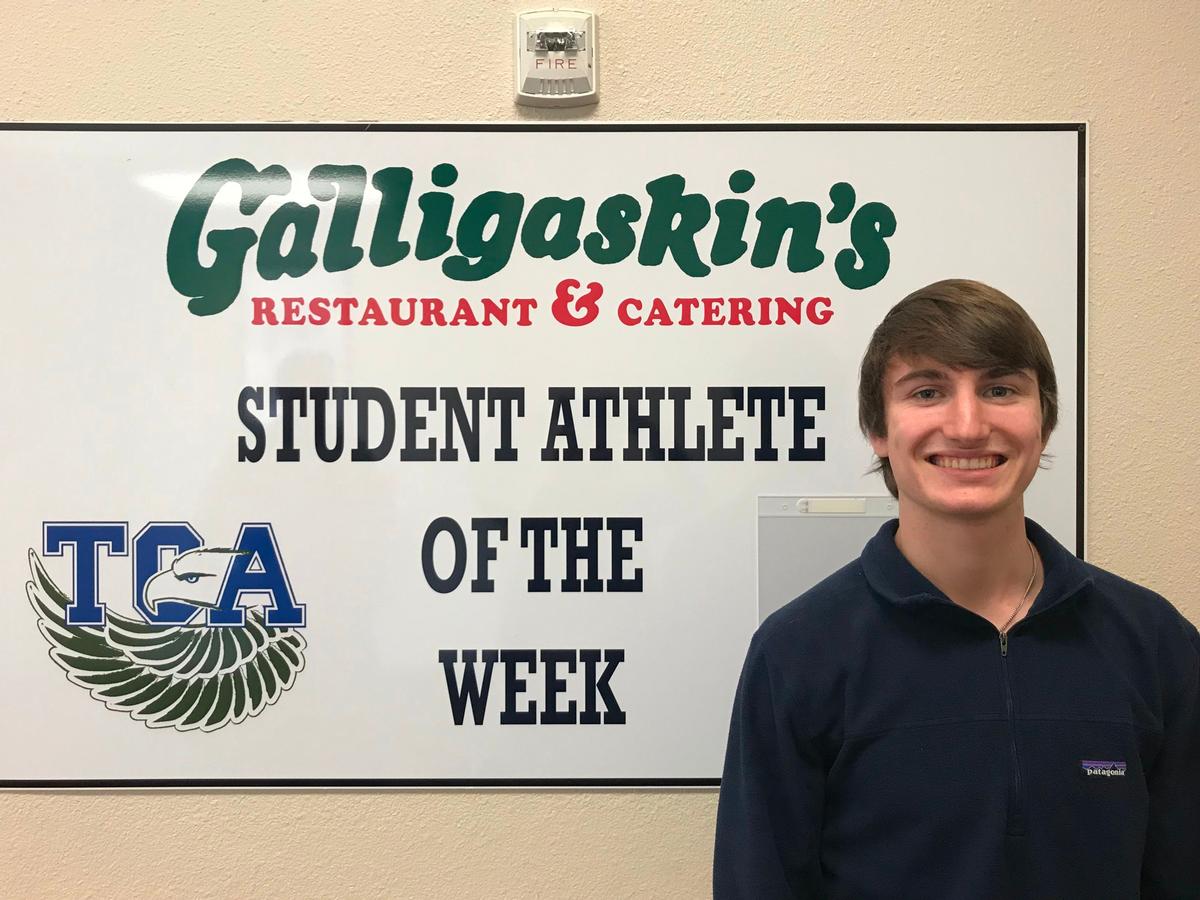 Preston Gist, junior shooting guard, earned our "Galligaskin's Student Athlete of the Week" honor for the week of 1/8.
Preston earned this honor for the Eagles first week of district play. He contributed to two wins averaging 9.5 points, 6 deflections on defense, 5 steals, 6.5 rebounds and 2.5 assists per game.
Congratulations, Preston Gist!