Galligaskin's Student Athlete of the Week: Cody Athey
November 30, 2017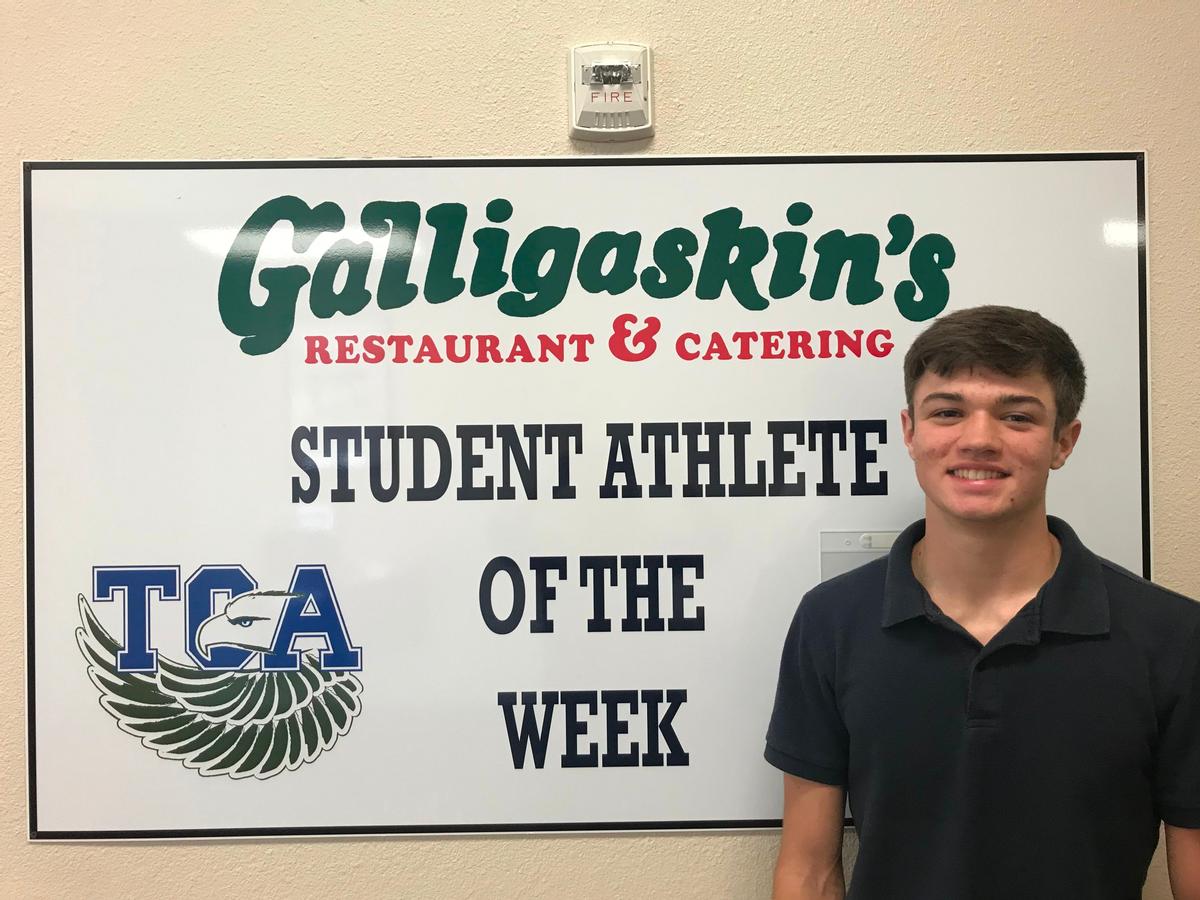 Cody Athey, junior linebacker/receiver, earned our "Galligaskin's Student Athlete of the Week" honor for the week of 11/13.
Cody earned this honor for his outstanding play in the Area playoff game versus Corem Deo. On offense, he rushed for 24 yards. On defense, Cody had 6 tackles, 3.5 which were for a loss of yardage. He also had a touchdown saving tackle on kickoff team and a blocked punt which he recovered in the end zone for an Eagle touchdown.
Congratulations, Cody Athey!