Galligaskin's Student Athlete of the Week: Hannah Floyd
November 16, 2017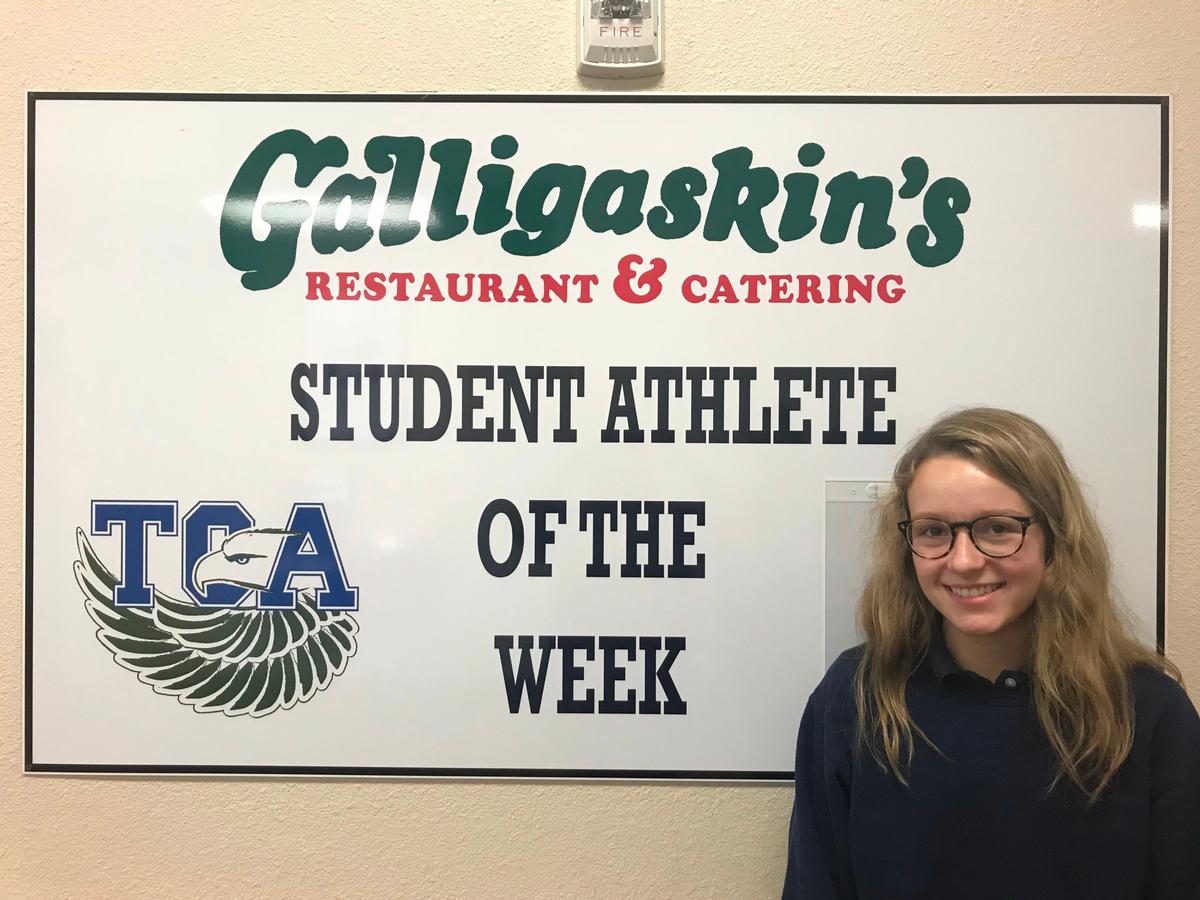 Hannah Floyd, junior libero, earned our "Galligaskin's Student Athlete of the Week" honor for the week of 11/6.
Hannah earned this honor for her outstanding play at the State Tournament. She had 27 digs, 23 serve receive passes, 5 aces, and 3 assists. For the season, Hannah has over 300 digs, over 230 serve receive passes and 40 assists. She also averages a 97.7% serving percentage. Hannah was highly recognized at the State Tournament and seen as a top defensive player in the state by the Playoff coaches. She was also awarded a place on the State All-Tournament Team, Academic All-State Team and received All-District honors.
Congratulations, Hannah Floyd!