Galligaskin's Student Athlete of the Week: Erin Kalbfleisch
November 08, 2017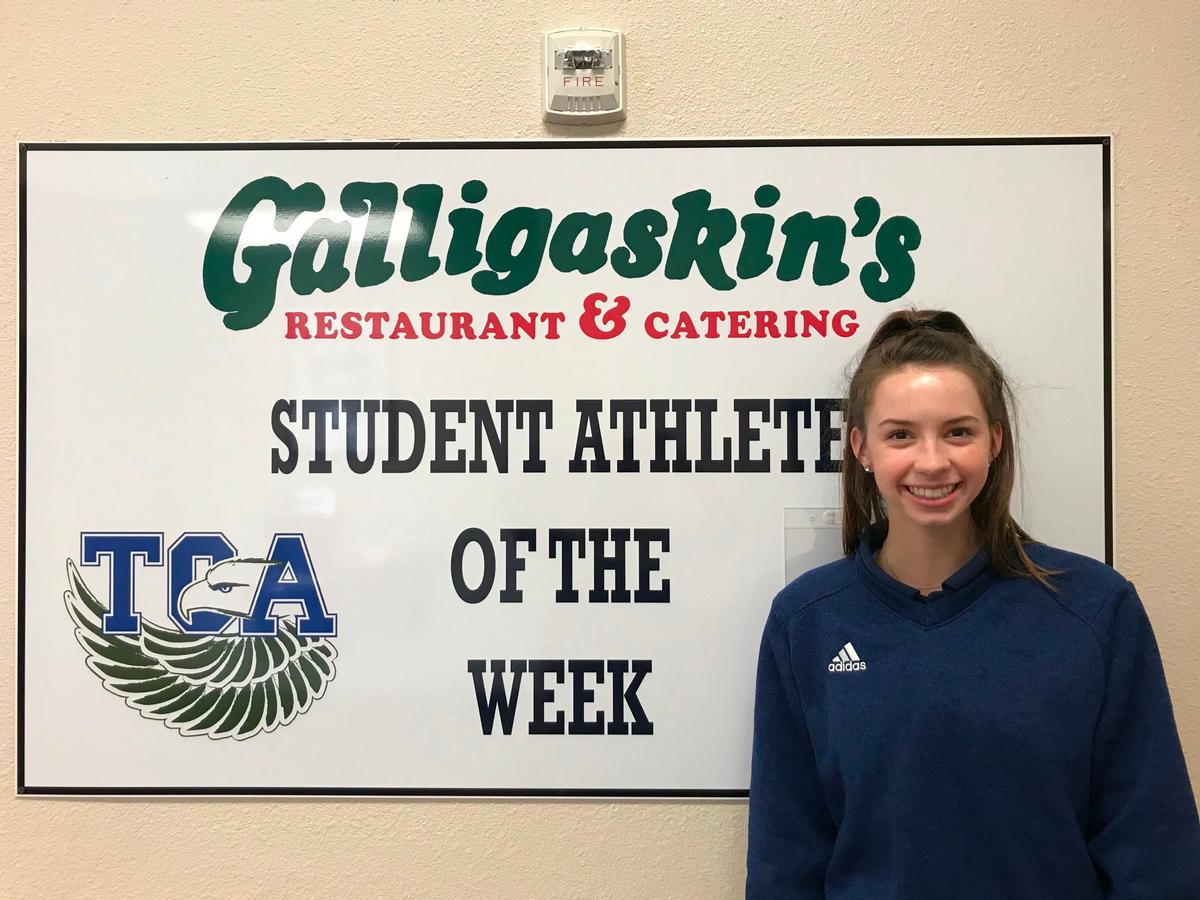 Erin Kalbfleisch, senior outside hitter & defensive specialist, earned our "Galligaskin's Student Athlete of the Week" honor for the week of 10/30.
Erin earned this honor for her play last week in the Area Championship and Regional Championship games. She had 2 blocks, 4 aces, 7 assists, 14 serve receive passes and 27 digs. In 48 attacks, she had 28 kills and only 5 errors. Erin led the team in kills and digs as well as serves, with 33 serves in the two games. This season, she has had 28 serve aces, 133 digs and 168 kills.
Congratulations, Erin Kalbfleisch!