TCA Cross Country Team Finished 4th at TAPPS 3A State Meet
November 03, 2017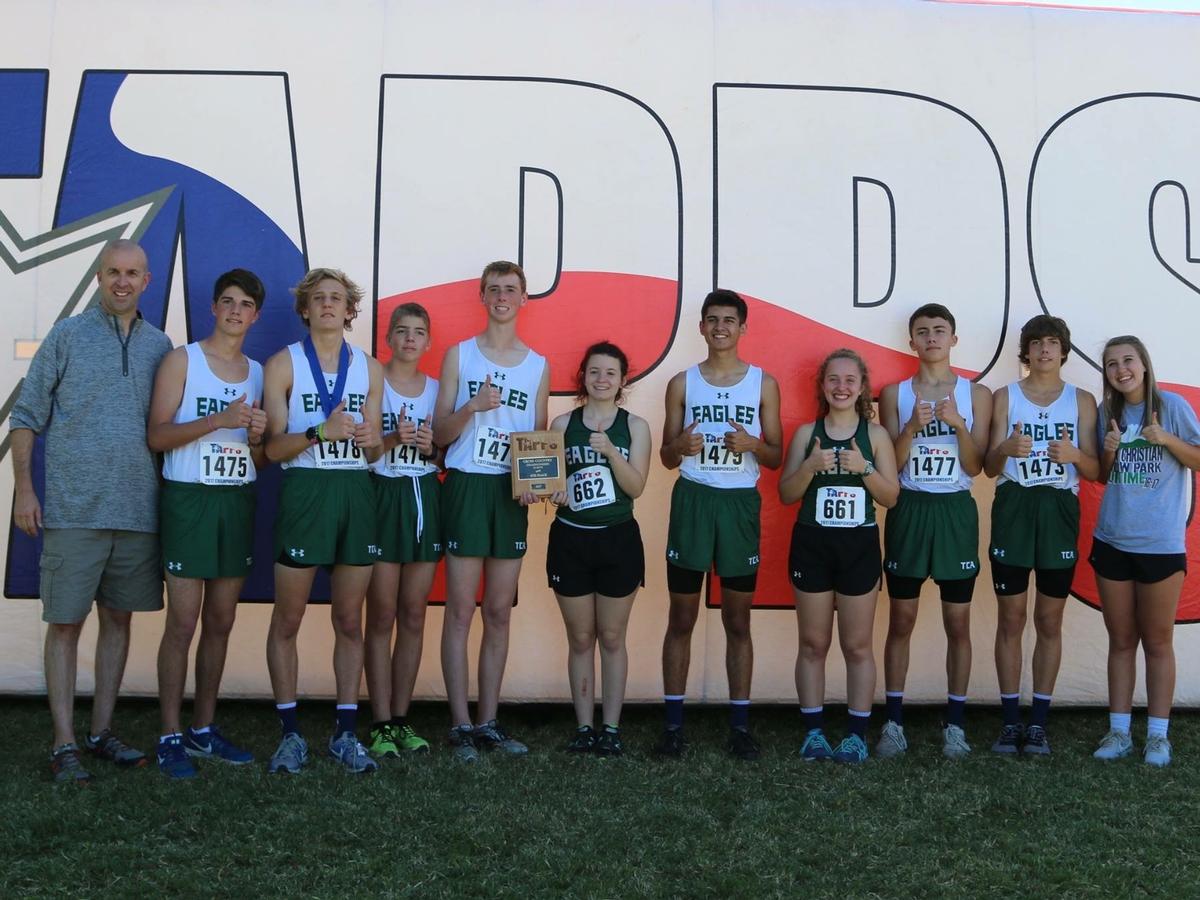 Trinity Christian Academy's Men's Cross Country team claimed 4th place at the TAPPS 3A State Championship on Monday in Waco. TCA Sophomore, Joel Jeffers also received All-State honors for his 5th place finish.
Out of 116 finishers in the 3A Men's 5K:
Sophomore, Joel Jeffers finished 5th with a time of 18:29.1.
Sophomore, Jacob Camp finished 13th with a time of 19:07.6.
Freshman, Malen Baldridge finished 16th with a time of 19:26.1.
Sophomore, Max Perales finished 60th with a time of 21:26.6.
Junior, Bailey Gonzales finished 67th with a time of 21:38.9.
Senior, Zach Givens finished 79th with a time of 22:05.5.
Sophomore, Thomas Bridges finished 95th with a time of 23:29.3.
We are proud of the incredible season our Cross Country team has had this year. Every runner on the team broke their personal record.