Galligaskin's Student Athlete of the Week: Nic DeLaCruz
November 01, 2017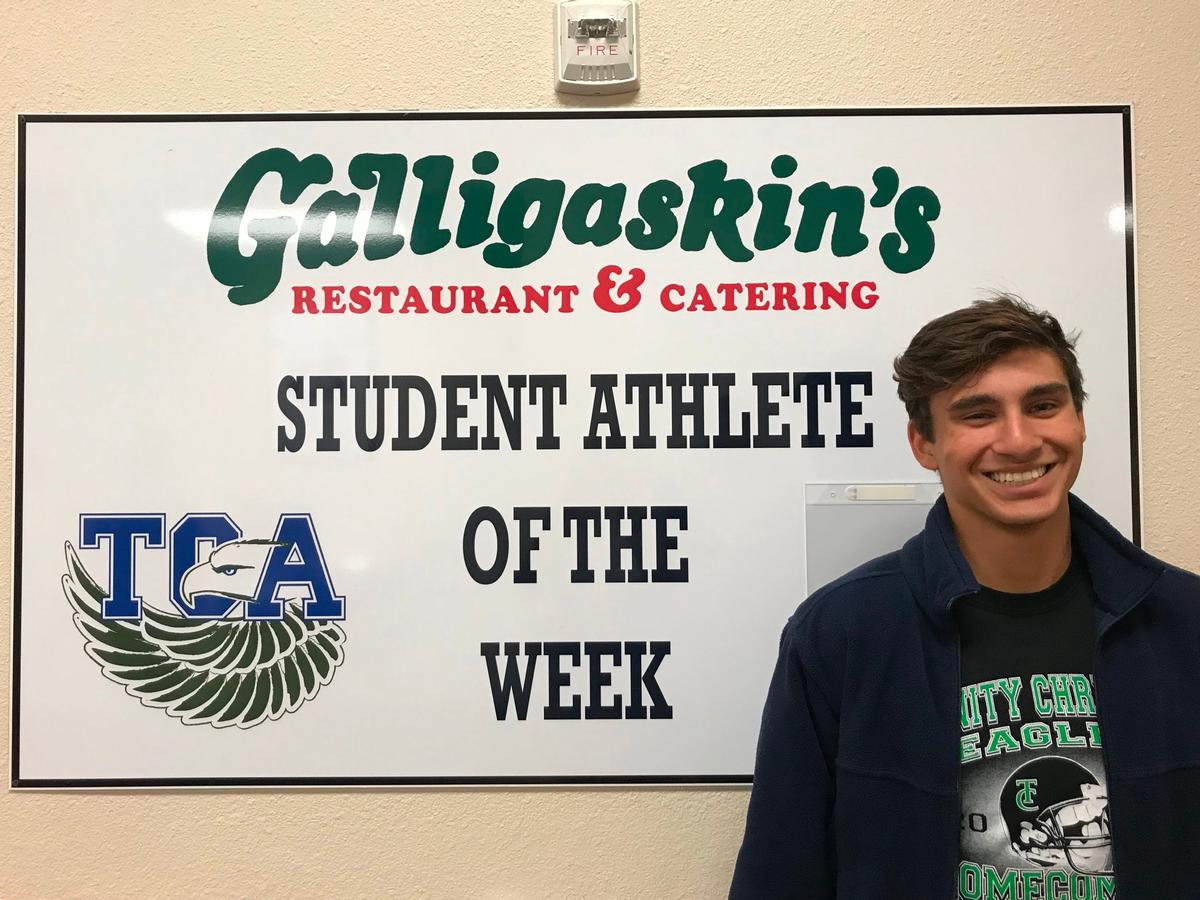 Nic DeLaCruz, senior safety, earned our "Galligaskin's Student Athlete of the Week" honor for the week of 10/23.
Nic earned this honor for his play against Fort Worth Calvary last week. He led the team in tackles (10) and broke up two passes. His outstanding play helped the defense hold Fort Worth Calvary scoreless and secure a post-season game.
Congratulations, Nic DeLaCruz!