Galligaskin's Student Athlete of the Week: Shelbi Tidwell
October 31, 2017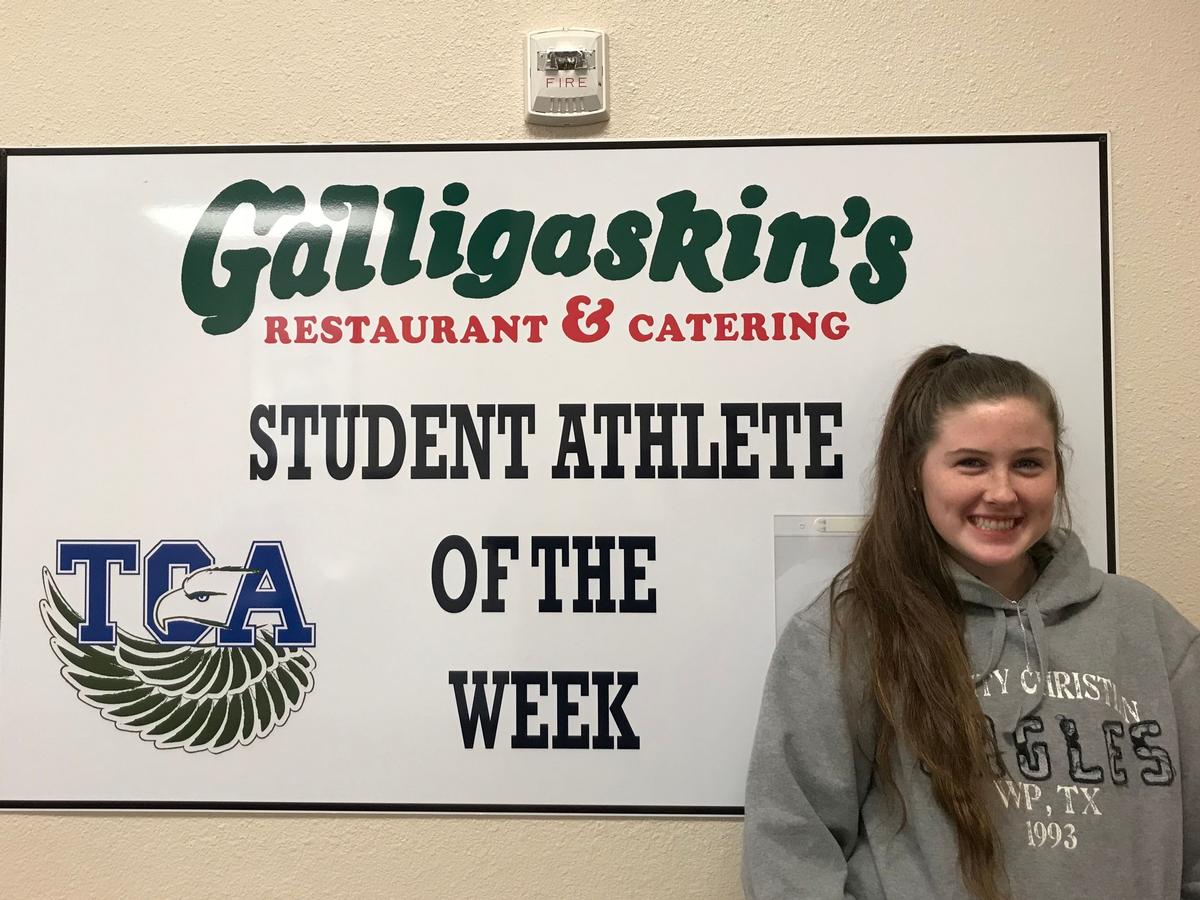 Shelbi Tidwell, senior setter & rightside hitter, earned our "Galligaskin's Student Athlete of the Week" honor for the week of 10/16.
Shelbi earned this honor for her play against NCTA and Grapevine Faith. In these two games, she had 65 assists, 19 digs, 9 aces, 4 blocks and 2 kills. In the Grapevine Faith game alone, Shelbi had 43 assists - a game high for the season!
Congratulations, Shelbi Tidwell!