Galligaskin's Student Athlete of the Week: Emma Kalbfleisch
October 16, 2017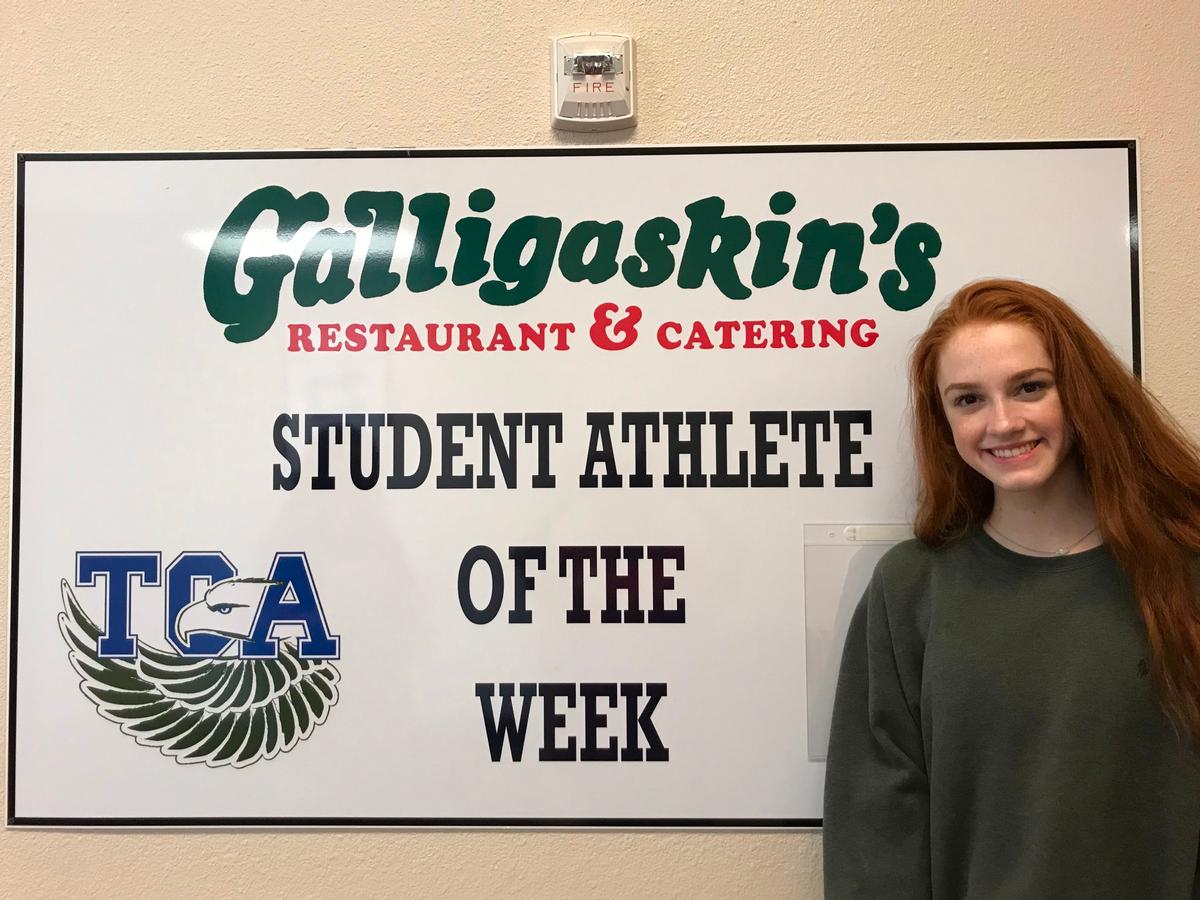 Emma Kalbfleisch, junior volleyball player, earned our "Galligaskin's Student Athlete of the Week" honor for the week of 10/2.
Emma earned this honor for her play against Harvest Christian and Denton Calvary last week. She had 10 kills in the Harvest Christian game and played strong in the Denton Calvary game with 21 kills, 9 blocks and 3 assists. She has stepped up a great deal in recent games and has truly earned this honor!
Congratulations, Emma Kalbfleisch!