Galligaskin's Student Athlete of the Week: Cody Athey
October 04, 2017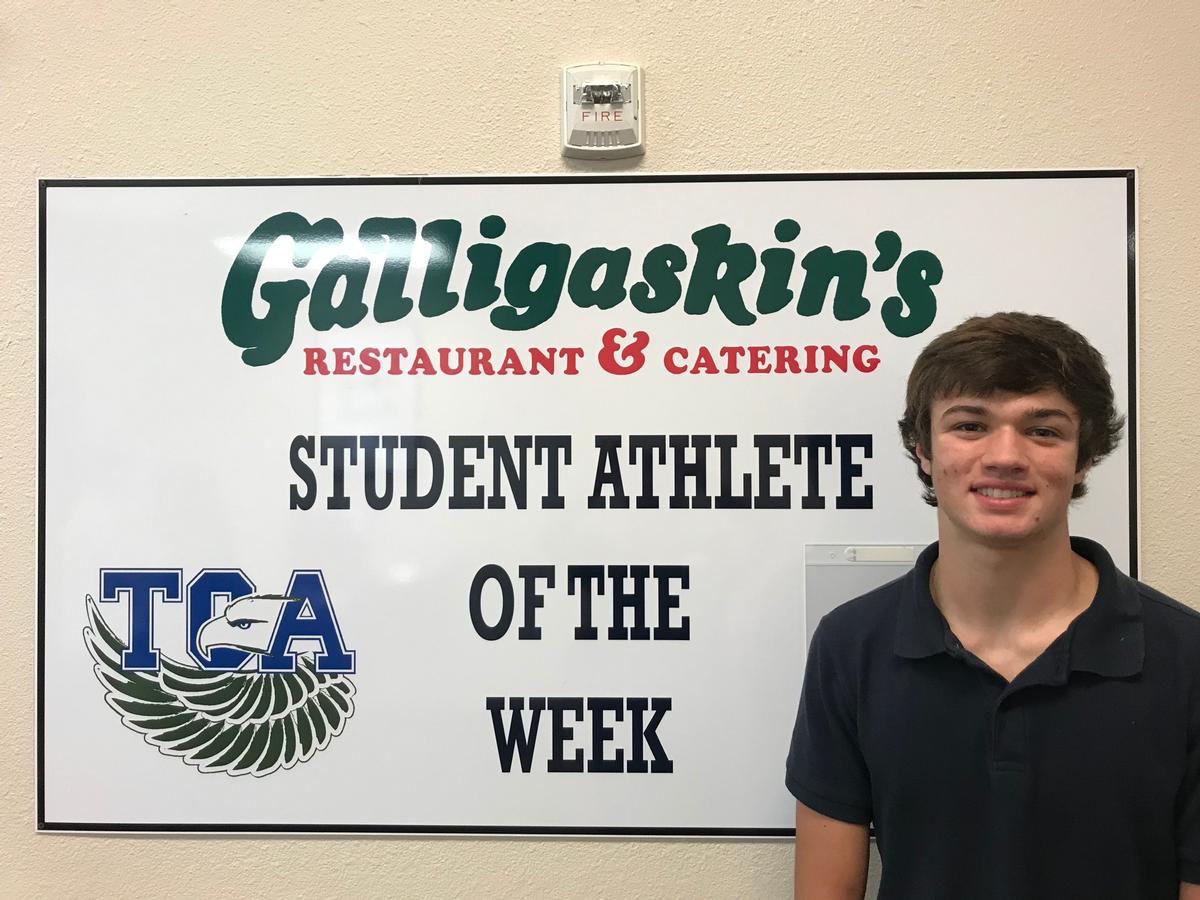 Cody Athey, junior quarterback, earned our "Galligaskin's Student Athlete of the Week" honor for the week of 9/25.
Cody earned this honor for his impressive performance last week against Lake Country Christian School. He rushed for 128 yards and had two touchdowns. Cody threw for 68 yards, including one throwing touchdown. He had 5 tackles and returned the opening kickoff 70 yards for a touchdown.
Congratulations, Cody Athey!