Galligaskin's Student Athlete of the Week: Kayla Deneefe
October 02, 2017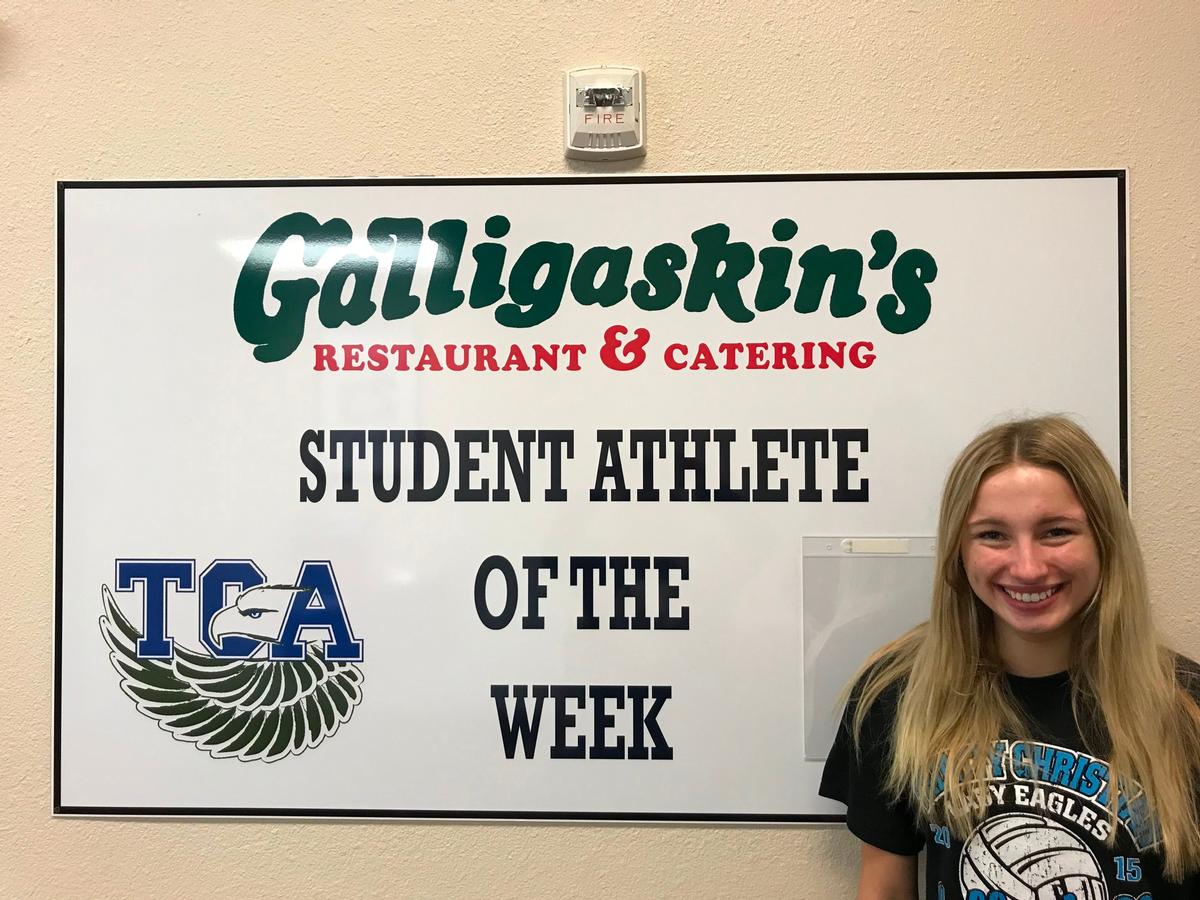 Kayla DeNeefe, junior outside hitter, earned our "Galligaskin's Student Athlete of the Week" honor for the week of 9/18.
Kayla earned this honor for impressive performances last week against Denton Calvary and Southwest Christian School. On Tuesday against Calvary, she had 9 kills, 6 digs, 9 blocks and 2 assists. Against SCS, Kayla had her best game this season with 13 kills, 9 digs, 5 blocks and 6 assists.
Congratulations, Kayla DeNeefe!