Galligaskin's Student Athlete of the Week: Garrett Green
September 27, 2017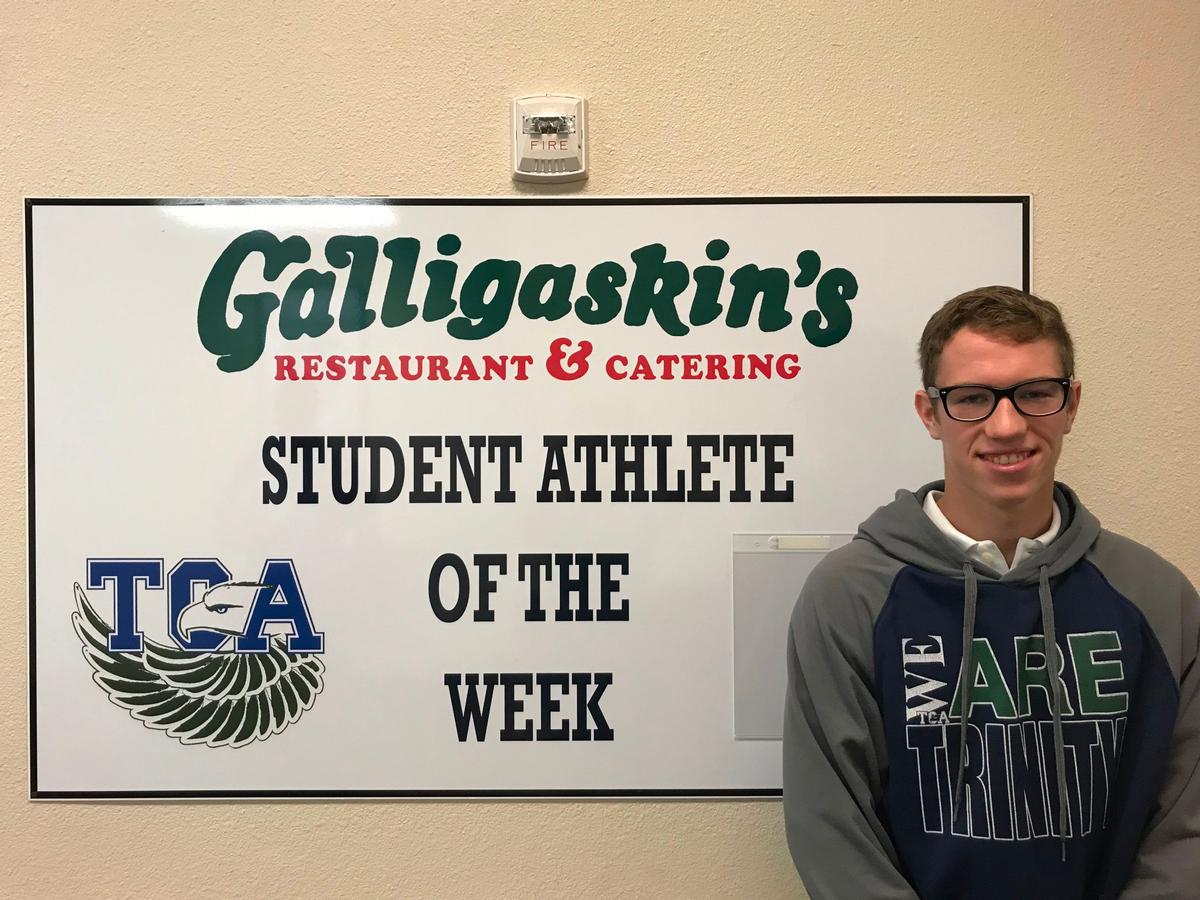 Garrett Green, senior wide receiver & defensive back, earned our "Galligaskin's Student Athlete of the Week" honor for the week of 9/11.
Garrett earned this honor with an impressive performance in the Temple Christian School game on 9/15. He had six receptions for 89 yards and one touchdown offensively. Defensively, he had three tackles one interception.
Congratulations, Garrett Green!