Galligaskin's Student Athlete of the Week: Kayla Deneefe
May 03, 2017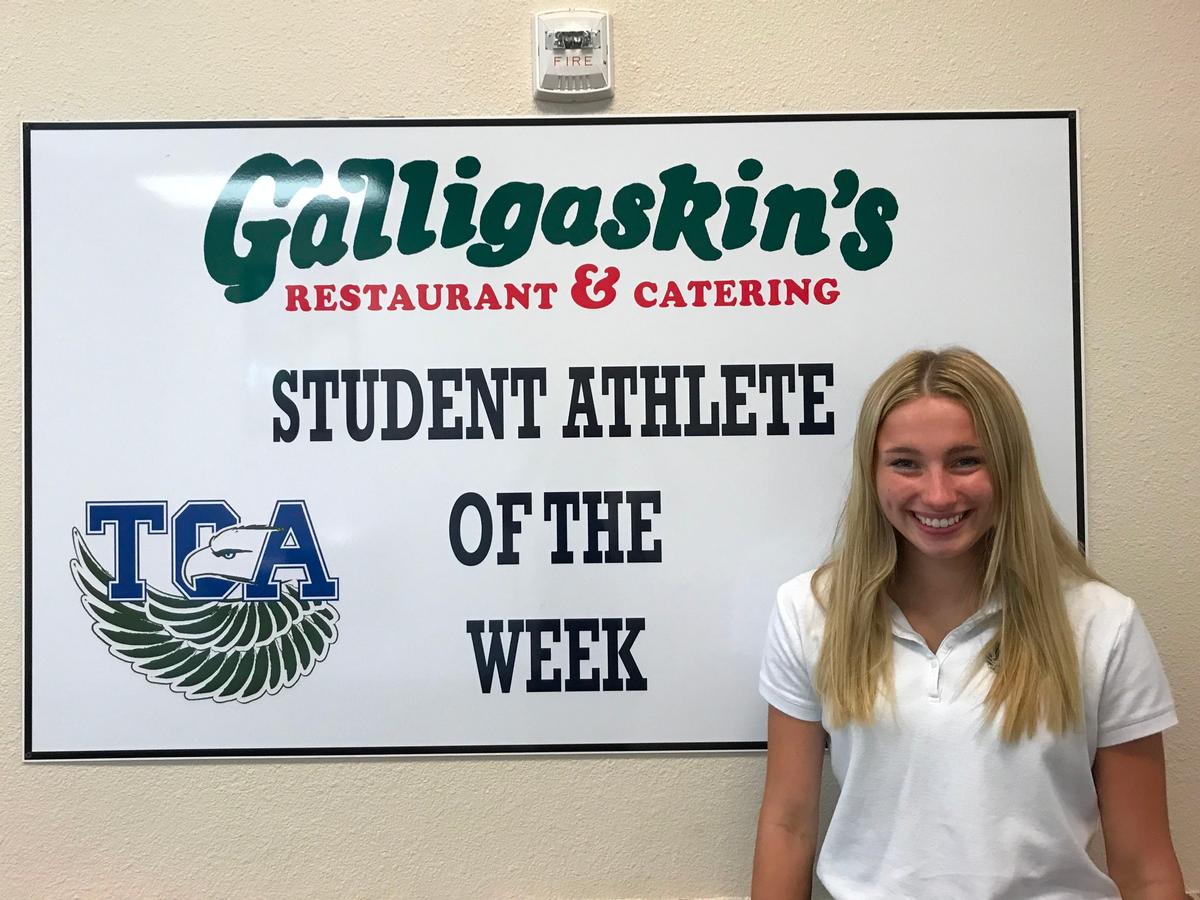 Kayla DeNeefe, sophomore, earned our "Galligaskin's Student Athlete of the Week" honor for the week of 4/24.
Kayla earned this honor for her success at the TAPPS 3A North Regional Championship. She won 4 Gold medals and 1 Silver medal.
1st place in the 200m (26.26)
1st place in the Long Jump (15'08.5")
1st place in the Triple Jump (34'05.75")
1st place finish with the 4x100 relay team (51.04)
2nd place finish with the 4x200 relay team (1:51.88)
Congratulations, Kayla DeNeefe!