Galligaskin's Student Athlete of the Week: Calib Guynes
April 24, 2017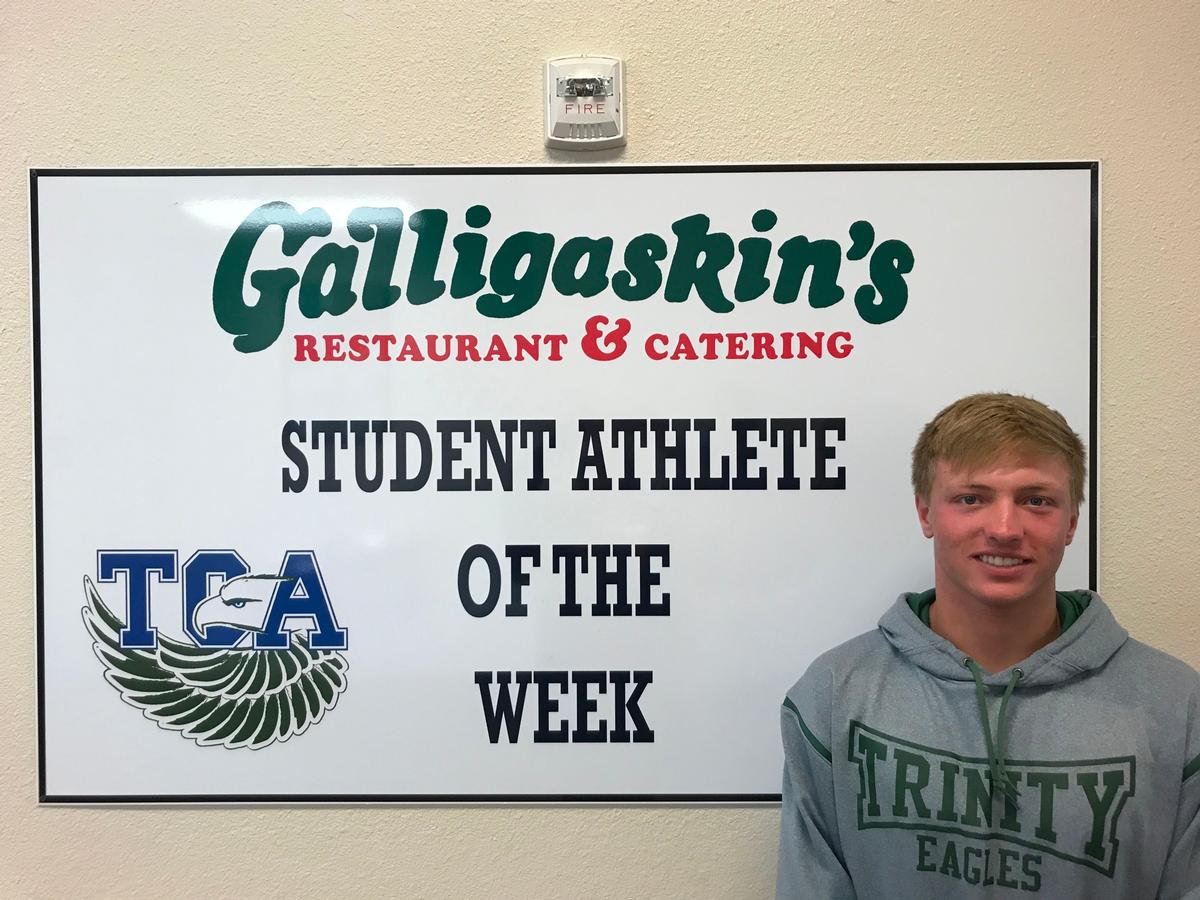 Calib Guynes, senior, earned our "Galligaskin's Student Athlete of the Week" honor for the week of 4/10.
Calib earned this honor for his his performance at the plate during our two district baseball games last week and his performance at the TAPPS 3A-District 1 track meet.
He went 4-5 including a Grand Slam with 8 RBIs, 2 walks and scored 5 runs in our games against Burton Adventist Academy and Fort Worth Calvary. Calib continued his success at the district track meet by wining 1st place in the 100m, 1st place as a member the 4x100 relay team and 2nd place as a member of the 4x200 relay team.
Congratulations, Calib Guynes!