December 13, 2019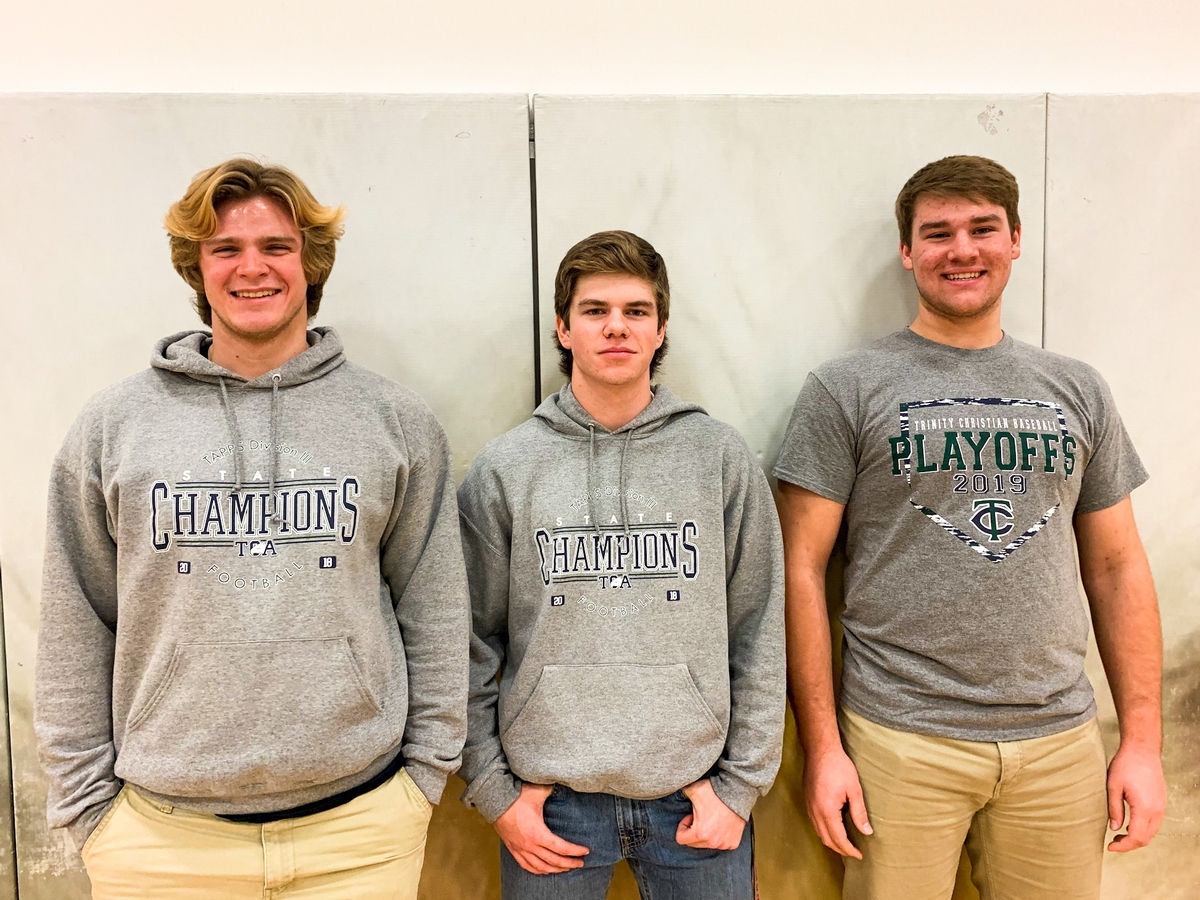 Congratulations to the TCA Varsity Football athletes who were selected to be on the TAPPS Div. III All-State Football Teams. We are very proud of these young men's accomplishments!
Brayden Smalley: Honorable Mention- Offensive Line
Marshall Tovar: 2nd Team- Linebacker & Honorable Mention- Running Back
Andrew Anderson: Honorable Mention- Defensive Back
December 13, 2019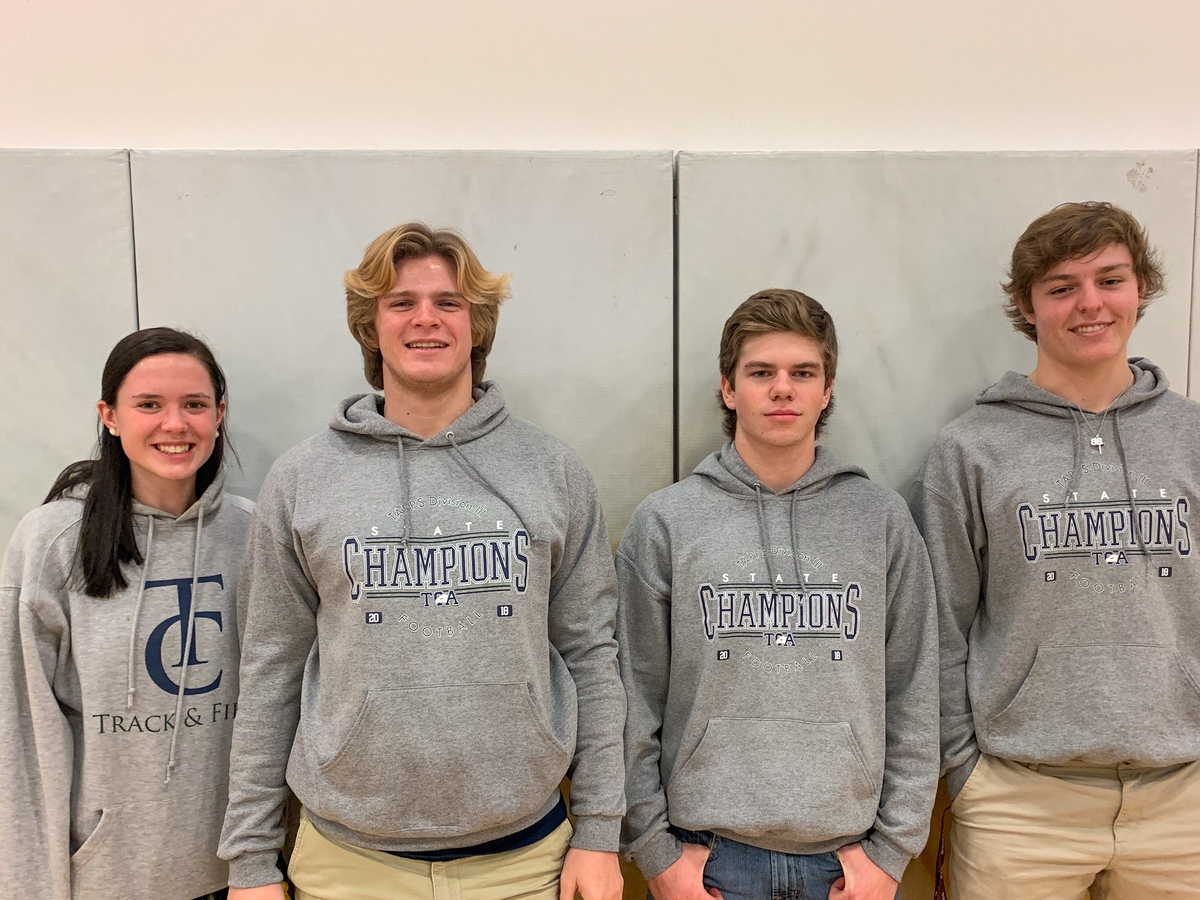 Congratulations to the TCA varsity athletes that qualified for the TAPPS Academic All-State Team. The qualifications are being a High School Junior or Senior, having a cumulative GPA of 3.5 or better on a 4.0 scale, and selected as First or Second Team All-District. The TCA varsity athletes selected for TAPPS Academic All-State for the fall athletic season are:
Libby Gear (volleyball)
Marshall Tovar (football)
Andrew Anderson (football)
Braeden Heitz (football)
Emily Pritchard (cheer)
*Not pictured: Emily Pritchard*
December 12, 2019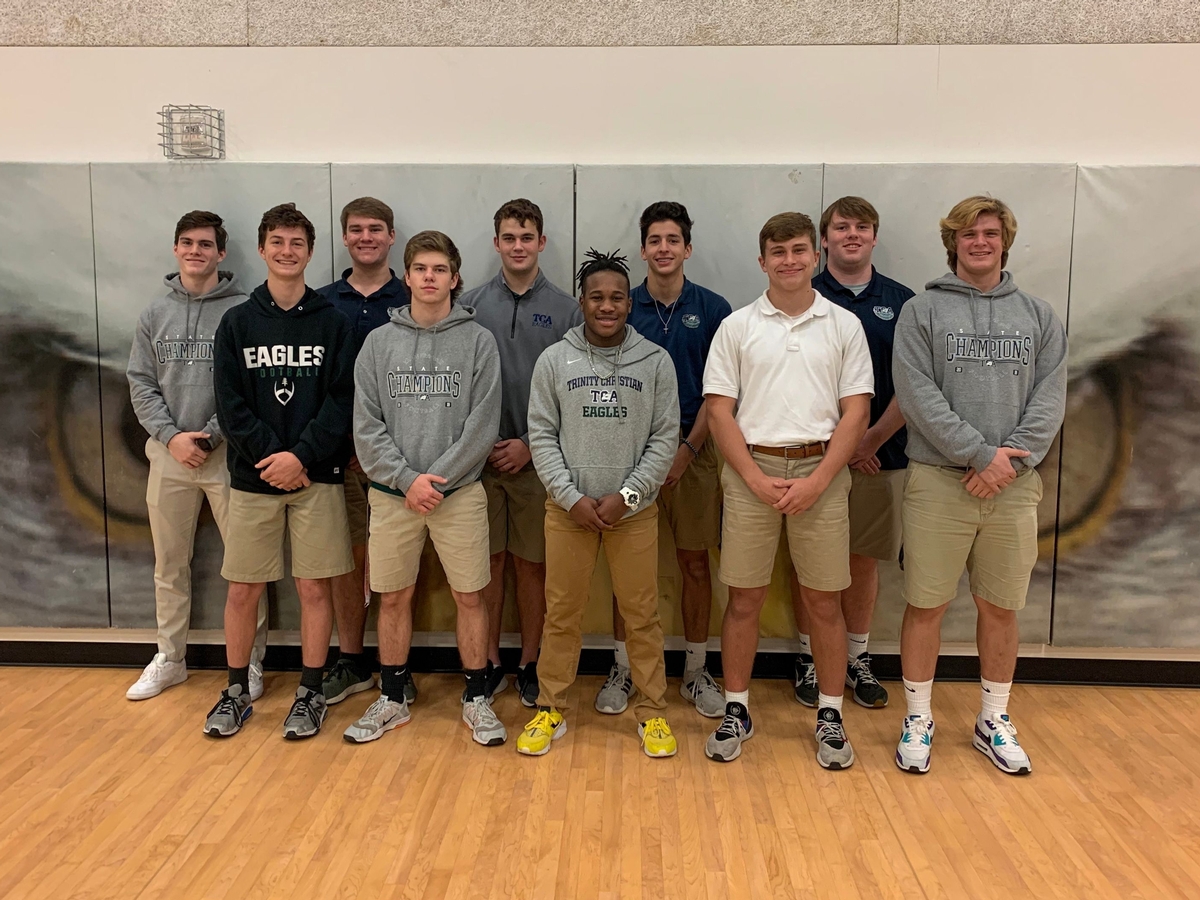 Congratulations to the 2019 Varsity Football athletes who won all-district honors!
1st Team All-District:
LB & RB- Marshall Tovar
OL- Brayden Smalley
DL- Brayden Smalley & Ben Cowley
DB- Andrew Anderson
2nd Team All-District:
LB- Ty Miller
DL- Kaden Honeycutt
OL- Luke Anderson
TE- Braeden Heitz
RB- Ezra Jackson
Honorable Mention All-District:
RB-Kennan Dowling
WR- Ben Cowley
OL-Ryan Shiller
LB- Braeden Heitz
DB- Evan Chrane
Recent Posts
Archives