January 17, 2019
Congratulations to the following Lady Eagle volleyball players for making the All-Parker County Volleyball Team!
Congratulations to Libby Gear, Kayla DeNeefe, Lindsey Young, and Emma Kalbfleisch.
January 15, 2019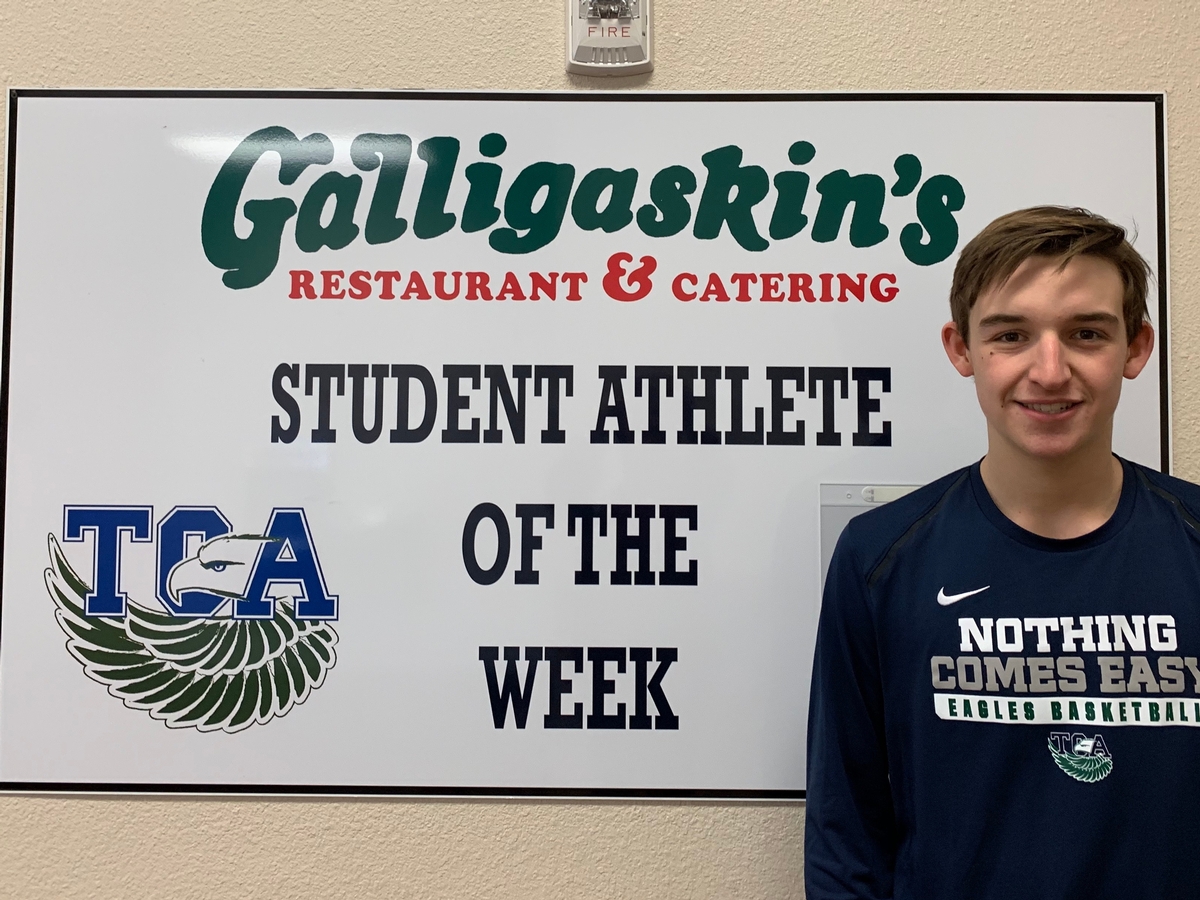 Tucker Crumpler, junior guard, earned our "Galligaskin's Student Athlete of the Week" honor for the week of 1/7.
Tucker earned this honor for his play in our district game last week against Fellowship Academy. He scored 21 points, going 8 of 11 from the field including 4 of 5 from the 3 point line. Tucker also had 4 rebounds to help the Eagles in a crucial win against a Fellowship team that had only lost 3 games this season!
Congratulations, Tucker Crumpler!