September 18, 2019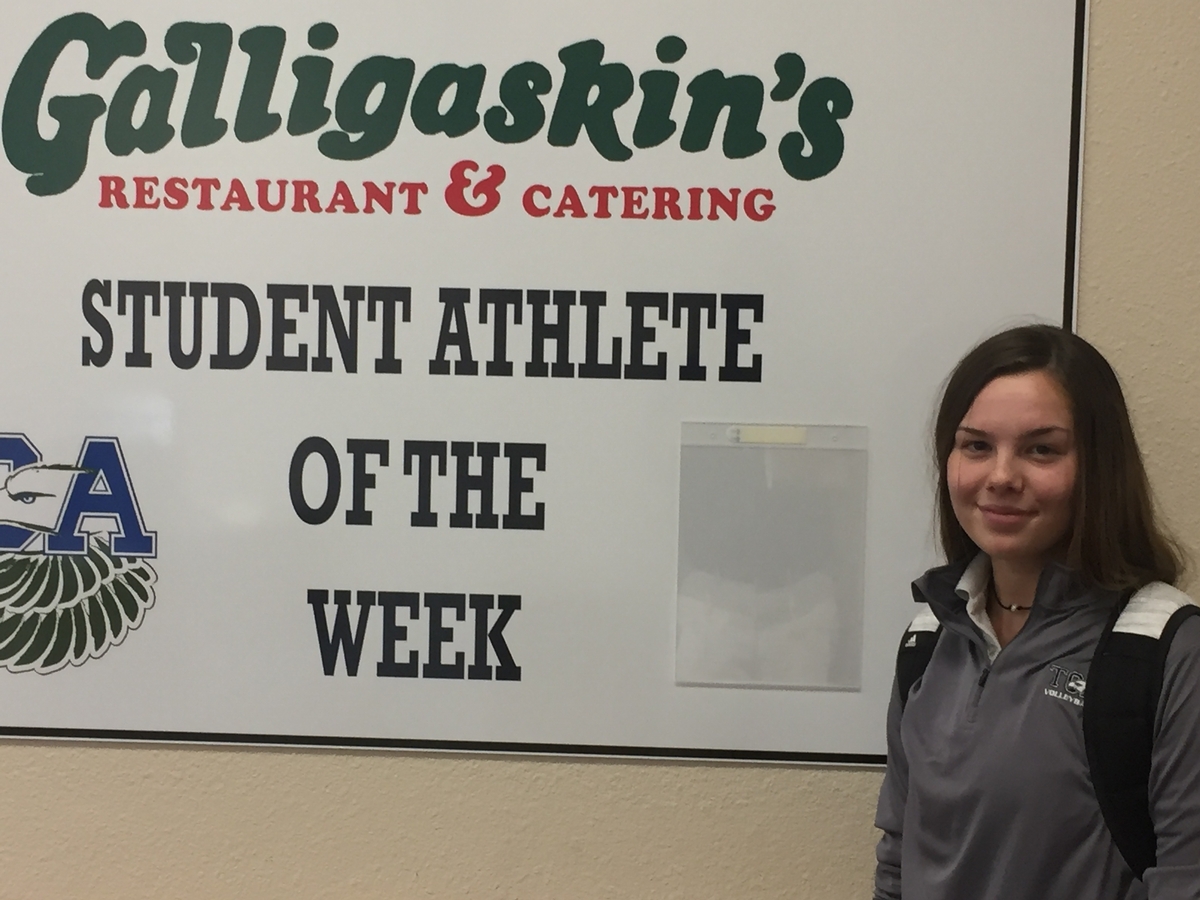 Junior setter, Kyndall Kizer earned our "Galligaskin's Student Athlete of the Week".
On the court, she served 12 out of 25 points in one set and added 5 more points serving in the following set. In addition to her setting and serving, Kyndall has been a positive influence on the court.
Congratulations!
July 05, 2019
Freshman Paige Bull, Sophomore Laurin Lykins, Junior McKinna Nichols and Senior Maggie Nichols earned honorable mention for their outstanding play during the 2019 season. With three returning players, the future looks bright TCA softball.
July 05, 2019
Seniors Tito Gabaldon, Kayden Kelley, Chance Roberts, Preston Gist and Carson Wert earned a spot on the Parker County First team baseball team. This honor is voted by local sports writers. In addition the 5 seniors, numerous other players earned honorable mention: Cody Athey, Gage Scott and Brayden Smalley.
Recent Posts
Archives